The big win over Ethniko improves the psychology even more ahead of the sequel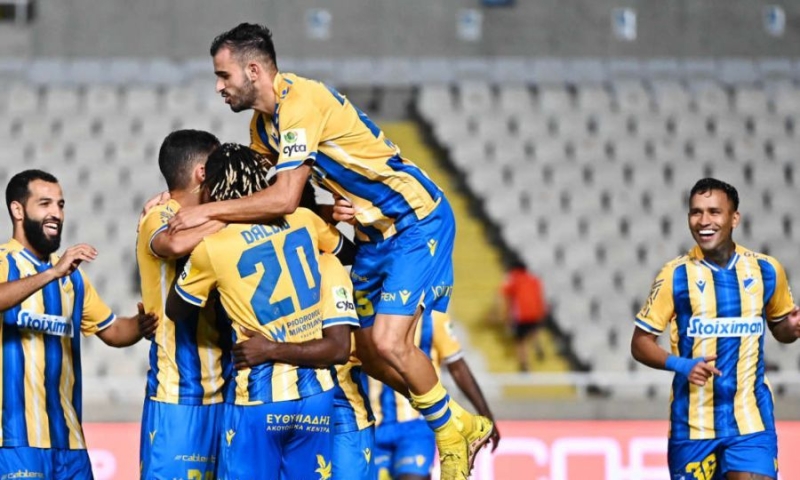 APOEL's big and comfortable victory with five points over Ethnikos gives them great confidence ahead of the continuation in the Championship. The blue and yellows put on a great performance and showed their many virtues.
From the start they controlled the pace and the game, they circulated the ball very correctly and quickly and were very creative. With the participation of many players in the team's attacks, they scored 5 goals and lost as many in their many, very good attempts.
We must note that the home team took advantage of the gaps behind the Ethnikos defense and scored 3 of their 5 goals, with vertical balls.
APOEL in the first half tried to play quickly and had good traffic. He was creative with 8 final attempts (5 on target), while defensively he managed to a good extent, to intercept – limit, the fast attackers of Ethnikos.
When Ethnikos quickly equalized the goal of Marquinios, APOEL also reacted very quickly with 's nice goalGavriel and regained the confidence that helped him win easily.
The impressive creation, third goal, with Edogala, was also decisive for the comfortable victory of of "blue and yellow" who in the 2nd half had complete control and prevailed with relative comfort. After 3-1 if they were a little more careful in the final efforts, they would have easily reached… eight goals.
Credit for the big win, apart from the players who were all in a very good mood, they deserve and to the technical leadership, which seemed to perfectly "read" the National team and its way of playing.
The blue and yellow completely neutralized Marios Ilias as well as all his good – fast players Ethnikou.
Gabriel was the star in this game as well, who gave a lot of effort pressing the Ethniko goalkeeper, scored a decisive goal and came very close to another one.< /p>