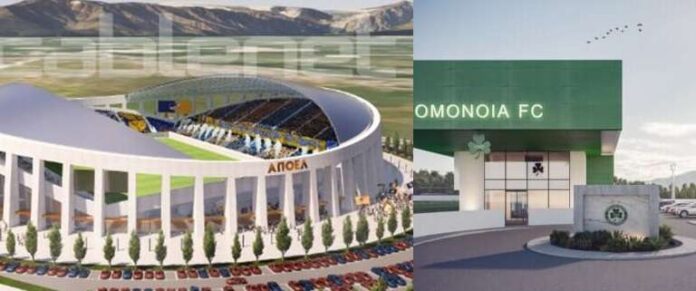 Developments are coming regarding the new stadiums that APOEL and Omonia are preparing and the friends of the two teams must be waiting.
Some things on both sides have progressed quite a bit and maybe before the end of the year, official announcements should be made.
However, the administrations of both teams seem determined to realize the big dream of the fans.
S.B< /p>