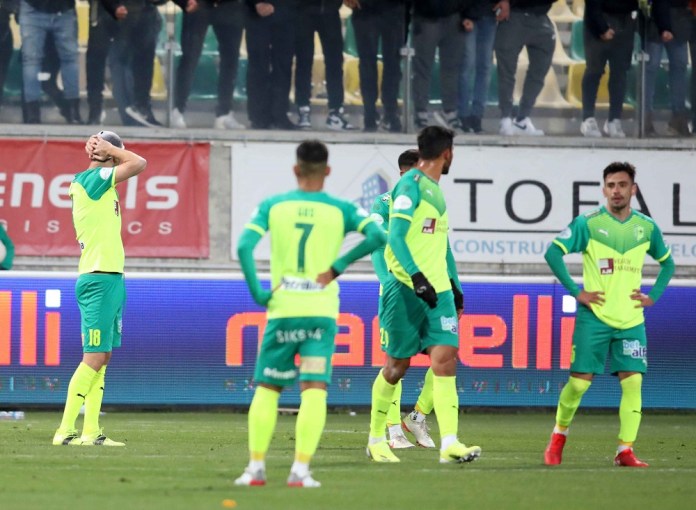 APOEL, Aris and Paphos FC are evolving into bad demons of AEK this year. These are the three teams that AEK has not managed to win even once so far in this year's championship. In fact, Aris and Paphos FC, which are considered the pleasant surprises of this year's marathon, after entering the top six threatening Larnaca with derailment from the train of Europe, have not been defeated by the yellow-greens in the championship in a total of five meetings!
Not scored yet
More specifically, AEK has faced the Limassol team three times so far, from which it lost twice and drew. In the context of the 9th game, last November, AEK suffered its first defeat this year, losing to Tsirio 1-0. In the second round, the match at the "Arena" ended in a goalless draw for the 20th round. The last painful defeat in Tsirio with 2-0 for the 3rd game of the playoffs resulted, not only in the score of the Larnaca team, but also in the dismissal of David Katala from the bench of the technical leadership. It is also noteworthy that AEK has not yet scored against Aris.
The first defeat in the "Arena"
With Paphos FC, the next opponent of AEK, the first meeting this year took place in the context of the 3rd match at "Stelios Kyriakidis". The 1-1 draw (Triskovski) was judged as a fair result, despite & # 8217; all that in that match there were periods when AEK risked defeat. The game of the second round in the "Arena", for the 14th game, essentially marked the beginning of the prolonged game crisis in which AEK entered from last December. The 1-3 defeat in that match, in which AEK was ahead, but within just a few minutes Paphos managed to bring the game to a halt, was a big shock for the yellow and greens. It was the first home defeat of AEK this year.
The report so far with Paphos is a draw and a defeat (2-4 goal ratio) in AEK as well they want to believe that in the third game luck will smile on them. We remind you that last season AEK triumphed over "Stelios Kyriakidis", crushing Paphos 4-1 for the 22nd game (two goals by Nanto and one by Naranjo, Makris).
Like this:
Like Loading …