Leader… on and off the field
APOEL reacted at the right time and managed to return to the road of success after the victory (1-0) against Paphos FC. Without a doubt, the "key" for the Nicosia team to get the three points was the defensive function it presented in last Monday's match.
An important factor in APOEL keeping a clean sheet was the presence of Angel Crespo. The Spaniard, after his injury against Gent, was in the starting lineup for the first time and contributed the most to the team reaching its second victory in this year's championship.
The opponent may not have created particular problems for Belets' goal, but in some cases Crespo's interventions were decisive in preventing Paphos from finding the conditions it was looking for to score a goal.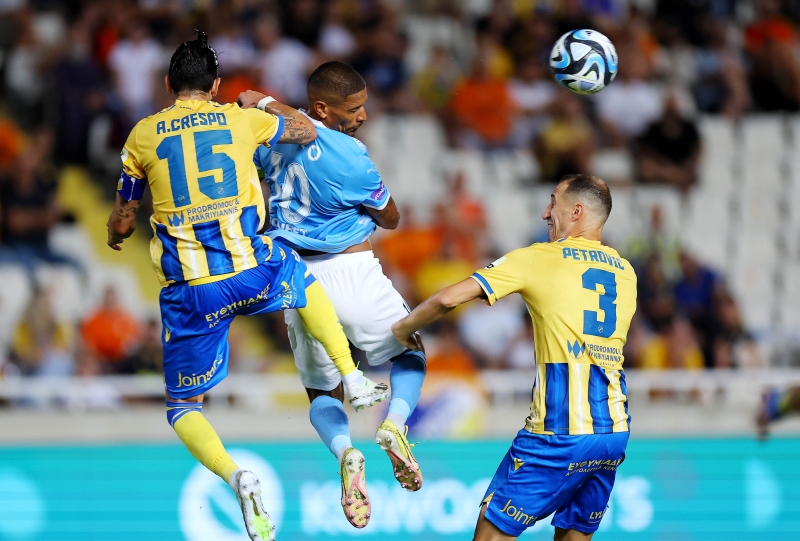 More generally, with his return to the original formation, the Iberian stopper added security and stability to the defensive line of the "blue and yellow" and proved once again that he is a valuable "cog" in the "machine" of APOEL.
Peran from his contribution in the defensive part, the Spaniard is a leading figure in the team's dressing room and is essentially like a second coach on the pitch. He never stops giving instructions to his teammates and where he has to intervene, he will do so with the good of the team in mind.
Consequently, Crespo is an invaluable asset to the Nicosia team and he himself hopes that over time the team will perform as expected.