The African's outstanding performances did not go unnoticed in his homeland
Ben continues his high "flights" with the "blue and yellow" shirt, finding the net for the second consecutive game. The performances of the 33-year-old striker do not go unnoticed since a report from the Comoros makes special mention of the African.
Since the day he set foot in "Archangelos", the Comorian forward has made four appearances, which he connected with two goals and one assist.
As much as Apollon as well as yesterday with ENP, the 33-year-old found contact with the opposing networks, while his "sweet" cross in yesterday's match gave Makeda the opportunity to open an account with the "blue and yellow".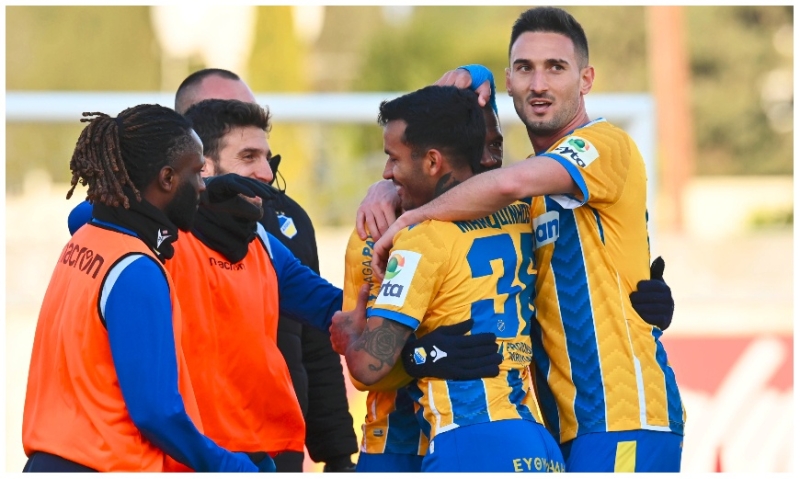 Ben's excellent performances from the very first games with Vladan Milojevic's team were expected to not go unnoticed. A report from the footballer's homeland refers to the important contribution of the African, while special mention is made of the two goals he achieved with which he already equaled his performance in the colors of Red Star, in the first half of the season.
The report that is made:
"With a very convincing start, APOEL took control of the match creating several chances. In the 29th minute, Federico Maceda opened the scoring with an accurate header after a perfectly executed foul by El Fardou Ben Mohamed. In the second half it was the Comorian international striker's turn to make the difference. He finds the net with a powerful shot from close range after a pass from Dalsio (60th).
APOEL Nicosia won and returned two points behind the leader AEK Larnaca (54 points). Ben Mohamed meanwhile scored his second goal and first assist in his new colours. In the first part of the season he took part in 13 matches with Red Star Belgrade, with 2 goals to his name, a performance he already equaled with his new team".