Vladan Milojevic's thoughts on left wing and forward line to return to No.1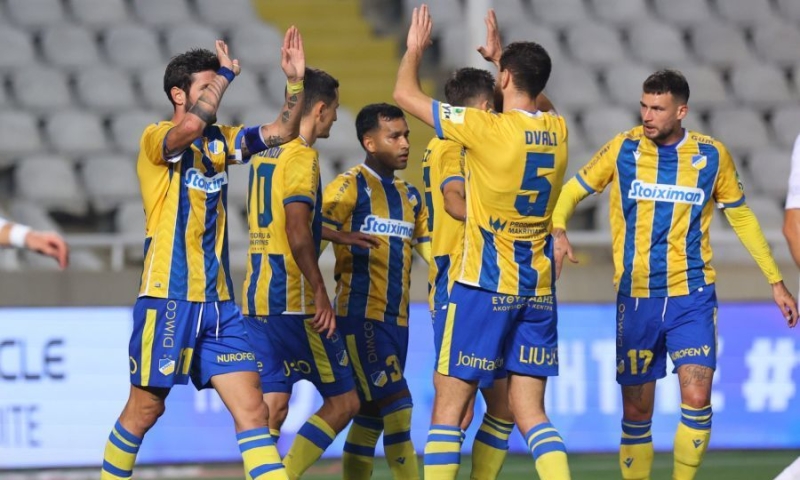 Today APOEL welcomes Nea Salamina at 19:00 for the 26th game of the Cyta championship and the only goal is to return to the top and also to the positive results after the defeat-elimination by Cup against Omonia.
Vladan Milojevic does not settle for another result and knows very well that his team today must get the three points to enter the playoffs in the best way and with the best mentality.
The defeat and elimination from the Cup against Omonia may have brought disappointment, but everyone in the "blue and yellow" camp turned the page and today against Nea Salamina they want to smile again and reach the top.
In the competitive part after the injury of Wheeler who misses the year and the fact that there is a question mark around the readiness of Ferrari, the Serbian technician must find a solution at the left end of the defense. If the Argentinian left-back is not ready, then expect to see Susic there and Cepak will remain at the right end of the defence. There is, of course, an alternative scenario to see Sacias at the left end of the defense, as we saw him competing there again.
From then on, it is assumed that Belets will be in goal and Karo in the stoppers with Crespo.
Sarfo returns to the center and will flank Konstantinov and Villafanes. While the big question mark concerns the offensive line, with five players vying for a position. The reason for Markinios, Dalsio, Donis, Kvilitaia and Makeda. Dalsio being in a very good moon is a strong candidate for a place in the eleven and at the other end will be the Brazilian or the Helladite. From then on at the top of the attack, the Italian forward has more chances to start as a starter due to the Georgian striker's long absence.