The Portuguese needs two more goals to surpass his season best
APOEL climbed to the top with 56 points after the victory over Omonia in Saturday's "eternal". The "blue and yellow" left AEK at -2 which, however, falls short of today's game against Apollon at the "Alfamega" stadium.
For another game, Dalcio had an excellent presence while scoring his second goal against the "greens". After an amazing collection of the ball and "emptying" of Miletic, he made an exemplary shot on Fabiano, who was unable to react.
The Portuguese has recently continued to keep his mouth shut and leave exposed all those who criticized him nihilistically. In the last games, he proves to be extremely valuable for the team, not only with his goals but also with his competitive presence in general.
So far he has scored four goals with the APOEL jersey. He scored two in the cup (Aris, Omonia) and two in the league (Olympiakos, Omonia). At the same time he has distributed three assists.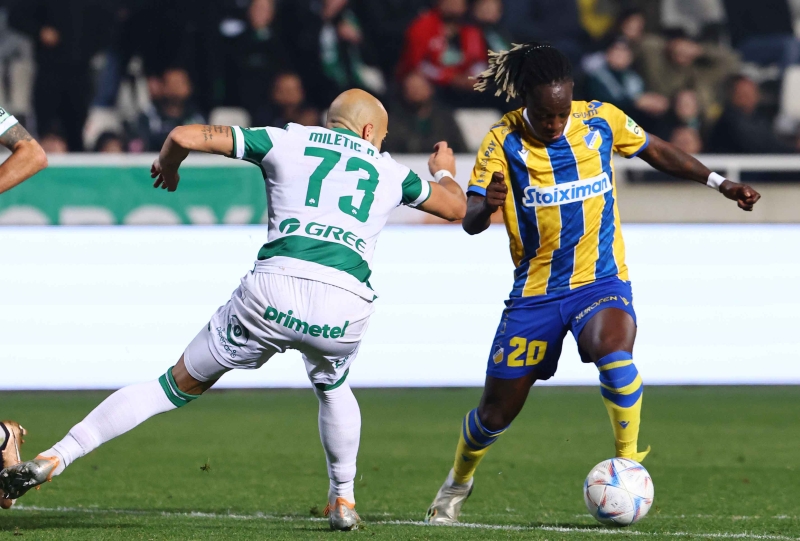 The 25-year-old midfielder is one goal away from his individual record. Last year with the shirt of Ionikos, he scored five goals, which is currently his best performance. Therefore, with another goal he equals his record and with two more he surpasses it.
With 12 sure games left (11 in the league and one in the cup), the Portuguese has the chance to overtake the top his performance and turn the current season into the most productive of his career.