Sa Pinto positively evaluated an experienced player for the left end of the defense and wants a "six-five" as well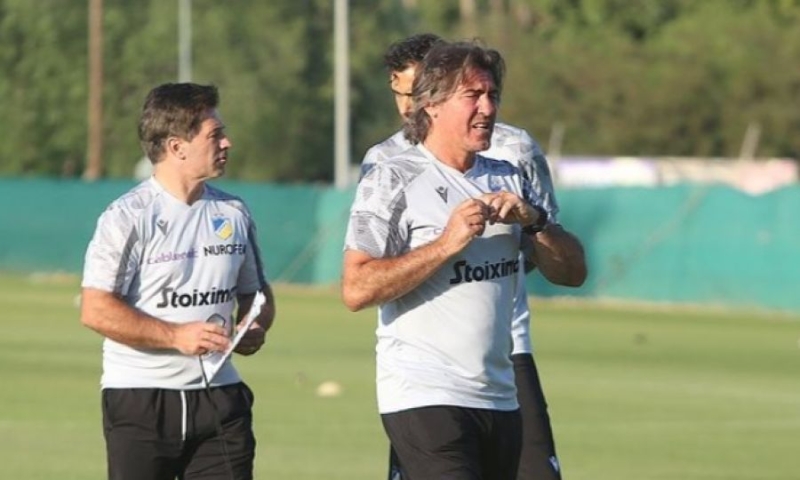 At an intensive pace (with double trainings every day), the preparation of APOEL continues in Pravets, Bulgaria (an hour from Sofia). The mission of the "blue and yellow" will be completed at the weekend with the two strongest friendlies, with Levski Sofias, on Saturday (07/08, 18:00) and Beitar on Sunday (07/09, 10:30).
Ricardo Sa Pinto will also have at his disposal from today the 19-year-old Brazilian Gette Vital Da Silva Diaz, who is coming from competitive action and logically will not need a long adjustment time. With today's competitive data, the young Brazilian will take a place in the eleven (at the left end of the defense), for the matches against Voivodina (July 27 and August 3).
The technical leadership, in daily communication with the president of the "APOEL Football" Company Prodromos Petridis, are continuing efforts to acquire another player, in the same position, for list A.
Several cases of experienced players who were proposed were evaluated and it seems that the Sa Pinto has landed on the player who meets all the criteria he set. Some actions have started and developments are expected at the beginning of the new week.
We have confirmed from a reliable source that the Portuguese coach wants another new addition to the list A' as soon as possible. He is looking for a blocking agent ("six, cutter"), who can compete, when needed, also as a central defender ("stopper").
According to the same source that informed us about the above , the "blue and yellow" evaluate even 2-3 very good cases of young players, list B' as was the case of Gefte Vital, who has an excellent perspective.