Georgian team profile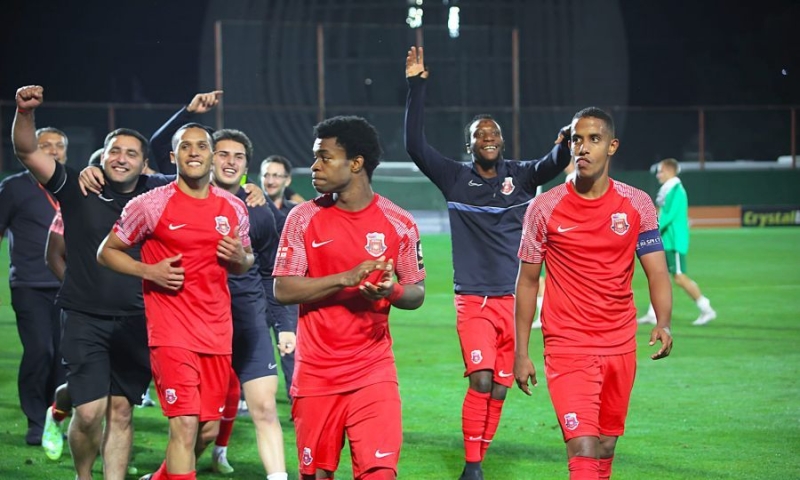 APOEL prevailed for the second time with 2-1 against Vojvodina and thus secured a place in the 3rd qualifying round of the Conference League. Dila Gori is an opponent of the "Blue and Yellow" with the first match coming next Thursday in Georgia.
The Georgia championship is underway with the first 19 matches (out of 36) having taken place. APOEL's opponent is in 5th place with 34 points, just three behind the 3rd place that grants a European ticket and 8 from the top. After a brief summer hiatus, Dilla Gorrie is back in the league battle with a string of derbies. Initially on 6/8 it hosts Dinamo Tbilisi which is in the 4th place of the league, and on Saturday 12/8 it welcomes the pioneer Dinamo Badumi.
The coach of the team is the Ukrainian Andrey Demchenko, who has been there since January 2021, surpassing 100 games on the bench of the Georgians.
The star of the team is 22-year-old Nika Gaditze, who is also the captain. He plays in the central area and in 12 appearances in the league he scored 4 goals and 2 assists. At the same time, the 21-year-old left winger Thierry Gayle from Barbados is even more dangerous. He is a reverse-footed player (right foot, left winger) who likes to converge towards the central axis and shoot. In 23 appearances in all competitions he scored 12 goals and provided 6 assists. The 27-year-old right winger Honor Gomis also needs attention. The Senegalese in 17 appearances in the league scored four times, while giving 6 assists.
Dila Gori plays at Tengiz Buryanadze Stadium. It is a stadium with a capacity of 8 thousand fans. Nevertheless, in the third qualifying round, Dila Gori declared Boris Paichadze's Dinamo Arena, which is located in Tbilisi and can host more than 50 thousand fans, as its home.