The opponent of the "blue and yellow" has the best defense in the championship of Georgia
APOEL is tested in Georgia against Dila Gori for the first match of the 3rd qualifying round of the Conference League. Sa Pinto has drawn up his plan, with the goal of course being the result that will give him the lead for qualifying for the play offs.
An important element for APOEL will be to find the way to the opposing nets, something that is not easy or simple. One of the main characteristics of Dilla Gori is her very good defensive function.
To be precise, at the given moment, APOEL's opponent has the best defense in the Georgian league (17 goals against), and this certainly prepares the Sa Pinto team for the work that awaits them. At the same time, in the 19 league matches that Dilla Gori has played to date, she has kept 8 clean sheets, a percentage of 42%.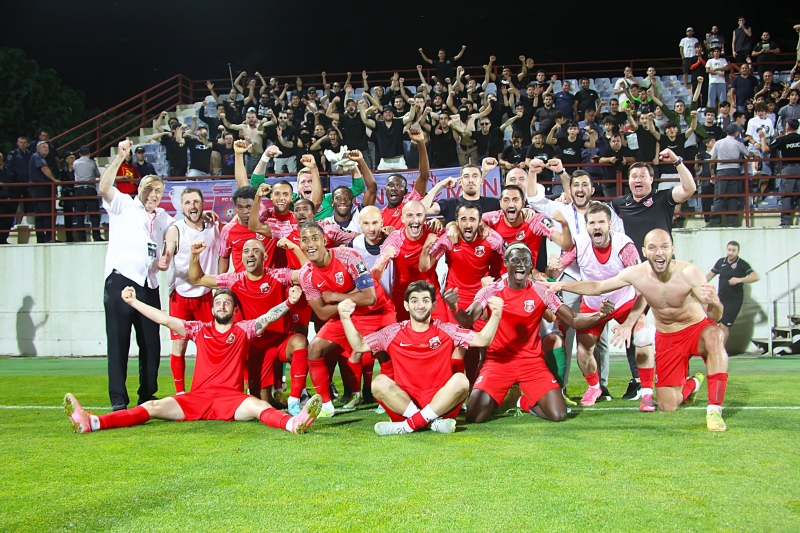 On its part, however, APOEL in the first two official games it played against Vojvodina scored 4 goals, having a total of 20 final attempts. It is indeed an area where the Blues and Yellows need work, even if the numbers in the games against the Serbs were encouraging.
Essentially, Sa Pinto's team will have to build on the first two official appearances, present themselves improved and cynical against the opposing team in order to reach the goal which is nothing more than securing the lead to qualify for the next round.