Given that a midfielder and a left back will be acquired…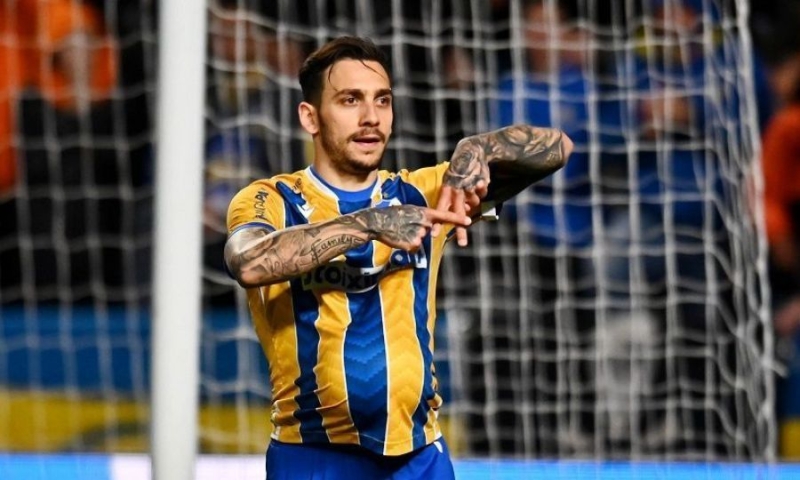 As Louis Nikolaou broadcasted on the "Pressing" show of SPORT FM 95.0, Tasos Donis is very close to rejoining APOEL.
< p>The Helladite is positive about the possibility of his return to APOEL and what remains is to get his release from the French Reims. Essentially, everything shows that Donis will return to the "blue and yellow", being a very high-quality solution for the ends of the attack.
At the given moment in APOEL there are 15 players in the list A' and given that more will be acquired two foreign footballers, one in the center and one at the left end of the defense, then the positions will become 17.
Therefore, in order for Donis to go down to the Nicosia team, some other player from the existing roster will have to leave and logic says that the one who will leave will be in the midfield, unless there is a possible sale of another player, which for the time being scenario is quite remote.
We remember that Donis had surgery last May to repair the ankle impact syndrome problem he was dealing with.
Last season with APOEL he scored five goals and two assists in 18 appearances, being an important cog in the team. The year ended prematurely for Helladitis as he was injured and had to go through the door of the surgery.
In the next few hours, definitive developments are expected to occur in the case of Donis, with the chances of him wearing the blue and yellow shirt again being too many and then let's see which player will leave, as long as the two transfers are made in the center and on the left of the defense.