The "bell" coming from Vryonidis and the future of the Portuguese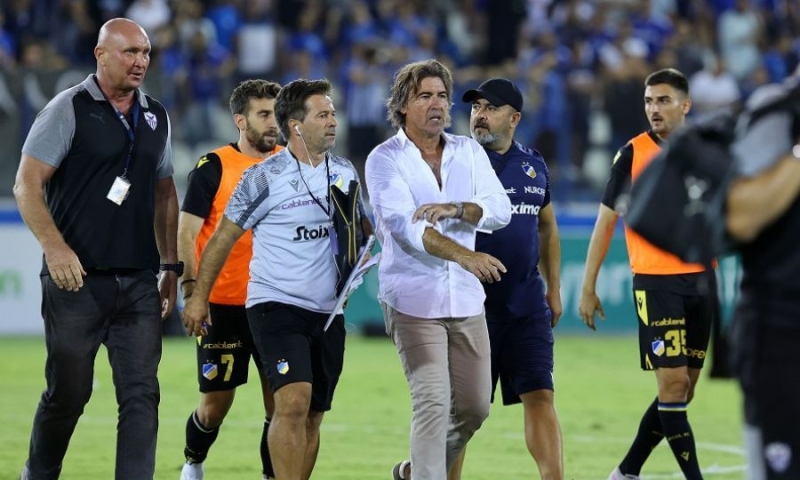 The victories against Pafos and Ethniko brought peace to the APOEL camp. At the same time, however, in "Naga Pay Archangel" they are waiting for the decision of the Sports Judge in relation to the indictment against Ricardo Sa Pinto and his "clash" with Yiannis Okka immediately after the end of the 1st half with Anorthosis.
As we noted in our report (see here), the observer's report "burns" the APOEL coach who, in addition to the two matches he will serve, is facing a penalty of up to 6 (additional) matches. At least this is the maximum penalty provided by the KOP disciplinary regulations in cases of unsportsmanlike conduct.
The examination of the case by the Sports Judge is set for Wednesday, October 4, and the decision is awaited with great interest. The Portuguese, however, believes that he is not responsible for what happened, stressing that he was not the one "who threw the first stone", leaving sharp points to Yiannis Okkas. At the same time, he publicly asked for the support of the team management, more respect from the opponents, and challenged everyone to watch the audio-visual material.
Sa Pinto is sure to lose the match with Othello, while if the Aristotelis Vryonidis decides on a penalty of 6 extra matches, he will miss the matches with Salamina, Karmiotissa, AEK, AEL, Ari and Doxa. Essentially, the Portuguese coach misses almost 2.5 months and returns to the game against AEZ on December 9.
Actually, such a penalty creates great concern for everyone in the APOEL structure, since the team will go on without the coach. her in the rest of the first round. Already within the team there is a current which considers that leaving the team "ungoverned" for 2.5 months is dangerous and perhaps the issue of a coach should be raised.