Official of the Cypriot defender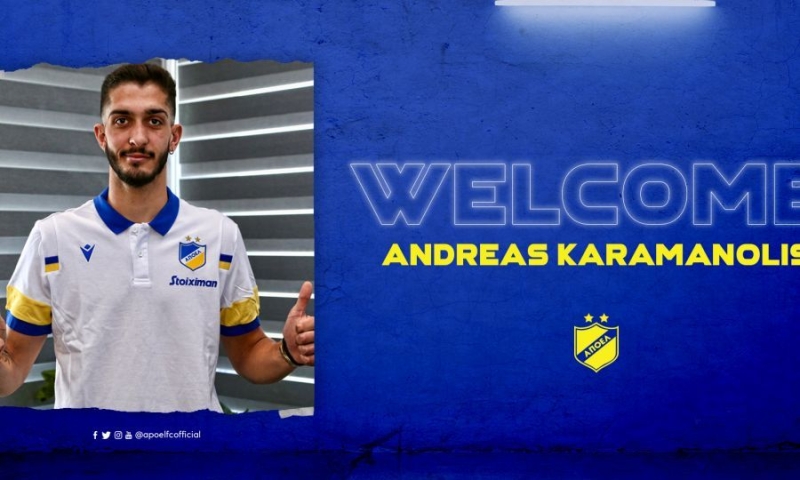 The transfer of Andreas Karamanolis from Doxa was announced by APOEL. The footballer will compete with the "blue and yellow" in the form of a loan from the refugee team.
The announcement:
The company APOEL FOOTBALL (PUBLIC) LTD, informs about the agreement with Doxa Katokopias for the loan of footballer Andreas Karamanolis. The loan agreement is for one year and includes specific conditions, in case APOEL wishes to keep the footballer.
Andreas Karamanolis plays as a central defender. He was born on 02/09/2001 (21 years old). At B'division level he competed with the colors of Agia Napa, while he made his debut in the first division with the jersey of Doxa Katokopia. Last year he made 34 appearances and even scored 2 goals.
APOEL welcomes Andreas to the team and wishes him hard work and good health to help fulfill our goals of winning titles and European successes.
Loan agreement with Doxa Katokopias for Andreas #Karamanolis

https://t.co/o3OYJIMpRx #APOELFC pic.twitter.com/qmj7rxhbAk

— APOEL FC (@apoelfcofficial) June 23, 2023