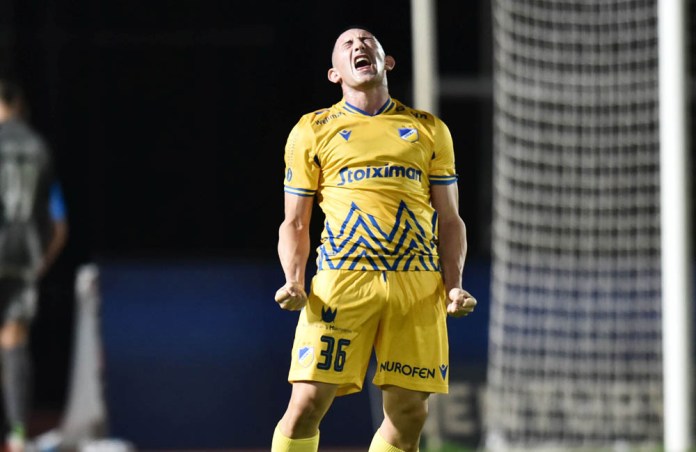 APOEL issued a statement through which it informs about the end of the cooperation with Shambala. The Argentinian footballer did not follow the mission in Bulgaria, he expressed his desire to leave the blue and yellow, while it was announced this morning by Venice.
Details:
The company APOEL FOOTBALL (PUBLIC) LTD informs that our cooperation with Facundo Zabala has ended after the footballer exercised the provision of the contract ending the cooperation between us.
The decision of football player was implemented without due and within the framework of goodwill, a warning to our team.
At the same time the football player, without informing, was absent from the training sessions on 06/27 and 06/28.
In relation to the footballer's statements about not submitting a proposal to extend cooperation, we inform you that the footballer's representative was in Cyprus in May and when we called him to discuss an extension of the footballer's contract, he replied that they would prefer to enter into discussions after the end of the league . In the following days, there was also a meeting with the football player himself where the proposal of our team was conveyed to him, with increased financial benefits, since we did not wish for the issue to remain pending. A fact that the footballer himself admits in his statements. There the negative attitude of his representatives became apparent, hence the "sadness" to which Zabala refers. A response to APOEL's proposal was never given.
The footballer, returning from his holidays and participating in the team's training sessions, never informed of his intention to exercise the provision in his current contract. On the contrary, he assured about his stay.
It is clear that the side of the footballer did not work as he should against the team that gave him access to European football. This is also evident from the footballer's admission that one day before the APOEL team left for the main stage of preparation, he, without informing anyone, was absent from training, traveling to Italy in order to reach an agreement with another team.
Like this:
Like Loading…