Federico Maceda prepares to take on the first team shirt for the first time
Preparation continues at APOEL ahead of Saturday's match against ENP at "Tasos Markou". The "blue and yellow" will travel to Paralimni with only victory and three points in mind as there is no room for losses.
In the purely competitive part, Federico Maceda claims for the first time with claims a position in the original shape. Both his presence in the derby with Apollo, and the fact that Kvilitaia left with a problem, pave the way for the Italian's first eleventh appearance.
It is a fact that in the game against the Limassol team, the tall forward made an excellent appearance. The 31-year-old won the penalty which was converted into a goal by Kvilitaia, provided the assist for the Dongala goal and in general with his performance helped to bring about the upset-victory.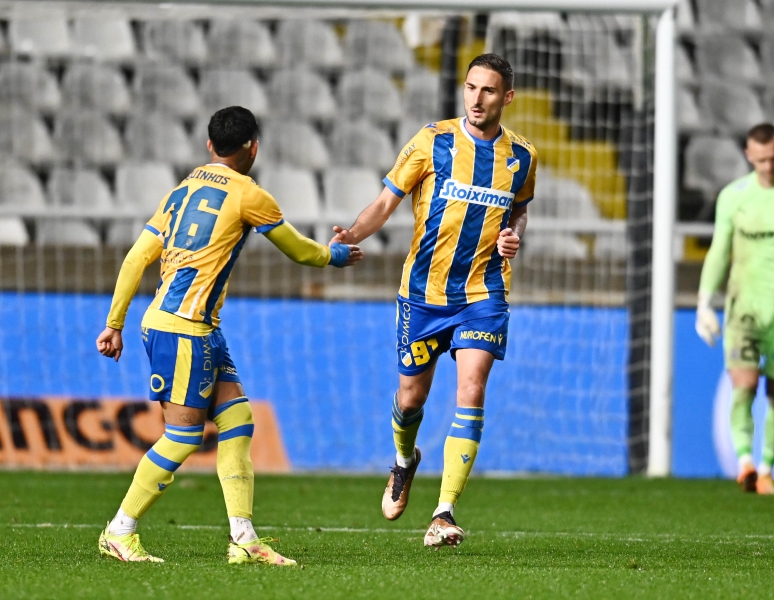 Coupled with the fact that it remains unknown to what extent Kvilitaia is ready, the chances of the Italian being in the starting line-up for the first time are high. Even if the Georgian turns up in the next few days, Vladan Milojevic will prefer to protect him. to "fit" both strikers in the lineup. After all, in the game against Apollo, they showed that they can work together perfectly, creating many problems for the opposing defenders.