He may hope for great things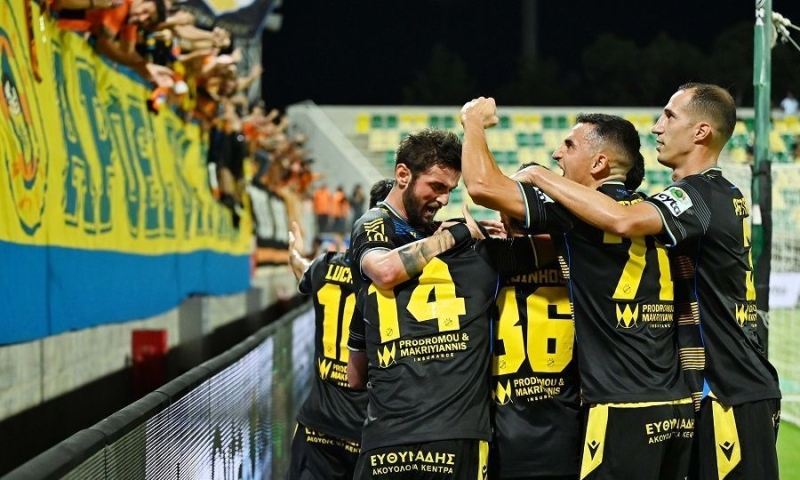 It may have been the fact that AEK is not going through its best season, it may have been the game at APOEL, but the bottom line is that he left from "Arena" taking a comfortable victory without risking, sending resounding messages that they will be one of the contenders for the title.
Sa Pinto's team against AEK played a very good football, controlling from start to finish the game. Initially, the opponent may have entered a little better, but the good defensive function of the "blue and yellow" and later the concentration against the opposing nets did not let AEK get a head on the score.
The mid-defensive line of APOEL in Sunday's game (05/11) was excellent, having solutions to every attacking action of the opponent.
On the other hand, the three goals scored by the Sa Pinto team also shows the hard work done for there should be an improvement in the field of scoring as well.
The comfortable victory in the "Arena" creates even greater expectations in the world in view of the continuation and has every right to believe that this year's APOEL was made for great things.
p>
The team's progress so far with five consecutive victories shows the very good work that Sa Pinto and his colleagues do, but also the dedication of the players to the coach's plan for the victories to come.
Now what APOEL has to do is to continue in the same high flights and give duration and continuity to the winning streak it has built so far.