Makeda was the MVP in the previous game against Apollon
Today, APOEL completes its preparations ahead of tomorrow's (10/4, 19:00) derby against Apollon at GSP. The "blue and yellow" want to achieve their first victory in the second phase of the championship and put additional pressure on Aris and AEK who compete on Tuesday against Omonia and Paphos respectively.
To come the three-pointer will need key players to be on a good day and lead the team against a tough opponent. One of them is Federiko Makeda, who the only time he played against Apollon was… enjoyable.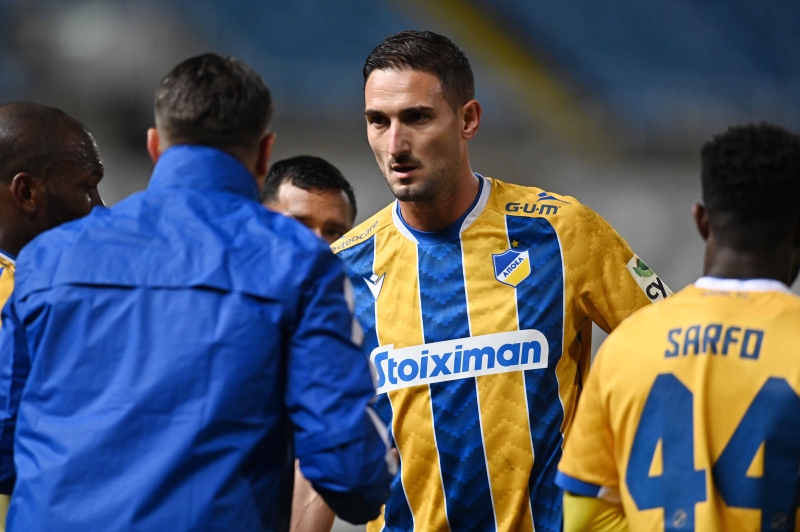 The "blue and yellow" hosted the Limassol team on February 3 as part of the 22nd game of the championship. Vladan Milojevic's side took a 3-1 upset victory. Pittas had opened the scoring only for Kvilitaia to equalize with a penalty and Dongala to reverse the score. Ben put the icing on the cake with a fantastic direct free kick.
Maceda may be missing from the scorers list but he was instrumental in the win. The tall forward came on as a substitute and changed the image of his team. In the 50' he won the penalty which was converted into a goal by Kvilitaia and in the 75' he gave the assist to Dongala for 2-1.
In the event (which is the most likely) that Vladan Milojevic chooses to start the game with a striker, the Italian is expected to be on the bench. The promoted Kvilitaia is a given that he will not come out of the starting shape. Therefore, Makeda will probably go to the derby as a substitute and his goal is to make the difference again against Apollon.