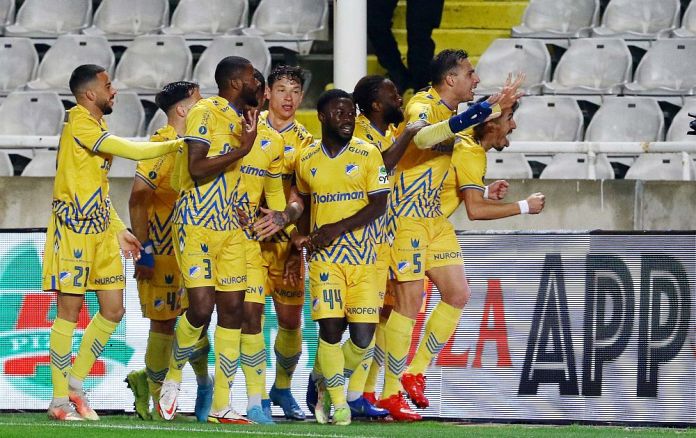 At APOEL, with all seriousness, they started yesterday their preparation in view of the decisive for the title match on Sunday (16:00) against Apollon. And we say decisive, as if the blue and yellows get the three points, then they will be so close to the top (-2) that, now, they will set as their clear goal the conquest of the title! Otherwise, Apollon will remain the first favorite and APOEL will chase the 2nd place that also leads to an exit to the next Champions League.
Meanwhile, APOEL is the only team that managed to turn the data twice in the playoffs to win the title. And coincidence, the one overthrow that took place in 2014-15 was to the detriment of Apollo. Then, at the end of the regular season, Apollon had 48 points and APOEL 46. With the completion of the playoffs, the title went to Archangelos, with 62 points against 59 of Apollon. This is what we call experience and APOEL definitely has it in order to respond positively to a very big game, such as that of Sunday.
Skufet or Michael ;
Questions for Sunday's eleven exist and will continue until Saturday, when Sofronis Augusti will hold the last training session of his team. Yesterday, it became known that Skoufet, who left at halftime of the match with AEK, faced a slight muscle problem and will do a road race to be on the mission. Whether he will be a key player or not is not certain, as the Neophytos Michael showed that he is in excellent shape.
Like this:
Like Loading …