Ghent have loads of players capable of doing damage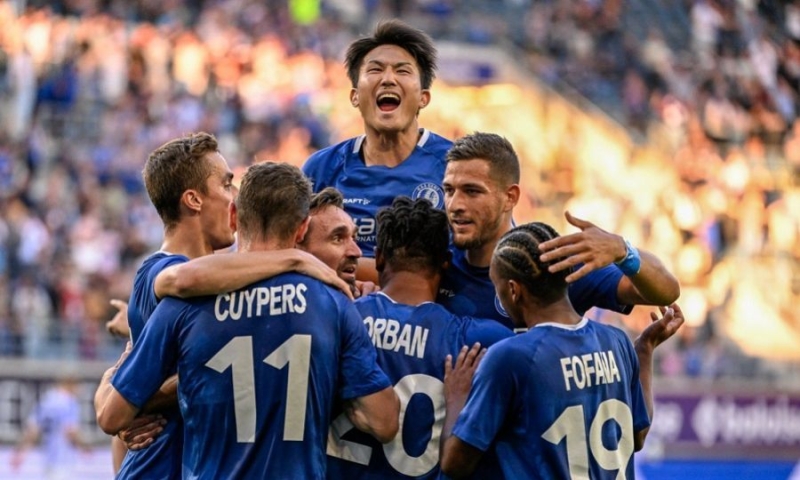 With tonight's training at the "Ghelamco Arena", APOEL completes its preparation ahead of tomorrow's match against Ghent. The goal of Sa Pinto's team is to secure the result that will lead to qualification for Cyprus and the GSP.
Ghent has started the season impressively and in 8 games so far has scored 25 goals.
p>
16 of these goals came from two footballers, Gift Orban and Hugo Kuipers. Two strikers who need attention, who can turn every chance into a goal. It is no coincidence that, on the one hand, Tottenham want to include Orban in their team, while on the other hand, Bologna offers more than 10 million for Kuipers.
Despite this, Ghent does not have only two players capable of making a difference. On the contrary, the Belgian team has a number of footballers who can respond at the highest level.
Such an example is the now 35-year-old Sven Coomes, the captain of the team, who has been there since 2019. Despite his years, he is going to for a footballer capable of controlling the tempo of the match, and with his passes creating cracks in the opposing defences. At the same time, when he is given the opportunity, he does not hesitate to test his foot from a sufficient distance, while back in 2015 he had emerged as the top footballer of the Belgian league. It is no coincidence that he was three times in the Belgian national team.
The same attention is needed for players like Malik Fofana, who at the age of 18 is the next great talent of Ghent and the 21-year-old Matis Samouas who here and for two years he has been a key and irreplaceable member of the team.
In general, the Sa Pinto team must pay particular attention to the defensive part since the key to qualifying for the Conference League groups is there.