Good but difficult cases for the helm of technical leadership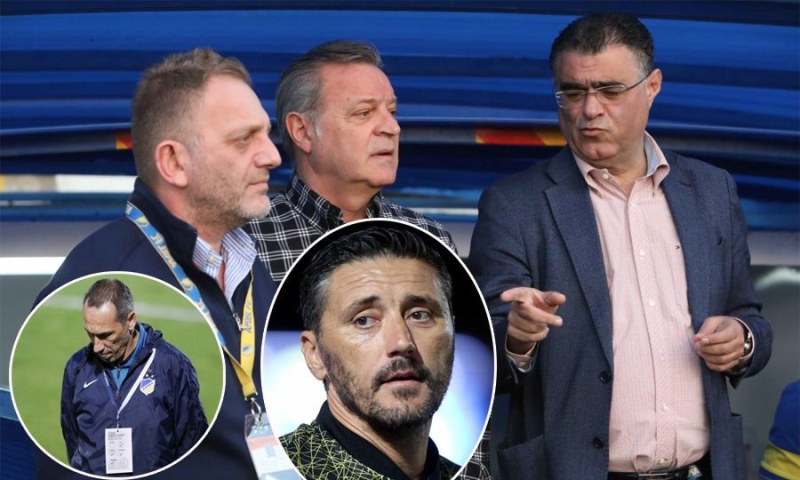 The managers of the "APOEL Football" Company continue their efforts to find the replacement of Vladan Milojevic at the helm of the technical leadership.
The president, Prodromos Petridis, reminds us that (after the match with Aris), he said that the matter of the coach is a priority of his management. He even added that efforts are being made to reach an agreement with the new coach by the end of the current week.
First on the list of candidates seems to be Dusan Kerkez, who, however, will have a hard time leaving Čukaritsky. The 47-year-old coach enjoys the appreciation of both the president Prodromos Petridis and several members of the administration and fulfills all the conditions that have been set. He knows APOEL (and our football) very well, while his ambitions match with the Nicosia club. We have learned that there has been communication between the two sides and he is expected to respond in the next 2-3 days.
As of today (30/5) in the morning, the candidates have yet another case of a well-known, good but also expensive coach. . The reason for Giorgos Donis, who announced his departure from the technical leadership of Al-Fateh from Saudi Arabia.
Let us note the excellent relations between Prodromos Petridis and the Helladian technician who has served for two times on the blue and yellow bench, however at the same time his very high case should be highlighted which makes his case almost impossible.
On the list of candidates is the Bulgarian coach Stanimir Stoilov as well as a foreign coach who worked a few years ago in another Cypriot team.