The best of the four years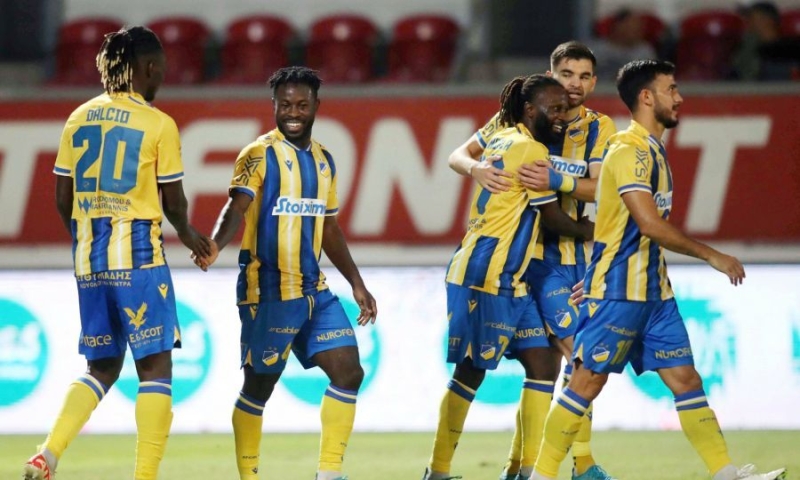 This year, APOEL shows that it finds the net more easily compared to previous years, with the blue and yellow having their best attack in the last four years, until the completion of the 7th matchday.
The team from the capital city scored a total of 12 goals (5 against Ethniki Achnas) this year, with the attacking performance of the Sa Pinto team satisfying.
APOEL's attacking performances in previous years up to and the 7th matchday:
The APOEL team found the net 7 times in this season until the 7th round of the championship, while in 3 matches it failed to find the net.
The "blue and yellow" managed to score twice against Karmiotissa, ENP and Glory and they scored a goal against AEL.
The worst year of the four years in the productivity of APOEL, after finding the net only 6 times in 7 matches.
In particular, the Nicosia team scored two goals against Ethniki Achnas and found the net once against Apollon, PAEK, Anorthosis and Ari.
In the first two matches against Paphos and Olympiakos, they were defeated without finding the net.
Something like a comeback… in the past last season, the "blue and yellow" found the net 7 times in 7 matches.
< p>They scored two goals against Anorthosis, Olympiakos and Akrita Chlorakas, while they found the net once against Paphos FC.
They failed to find the net against three teams from Limassol (Aris, AEL and Karmiotissa )
This season has seen the Blue and Yellows find the ball in the net in all 7 games, proof that something is working right in attack.
Sa Pinto's total has scored 1 goal against Paphos, Omonia, Apollo, Anorthosis and Othello. The five-pointer against Ethniki Achnas… raised the numbers but also the two goals of the premiership against AEZ.
So if the team continues with the same rate of scoring they will be able to see even higher, if we get considering they have one of the best defenses in the league so far.