Super season for Isham Chebak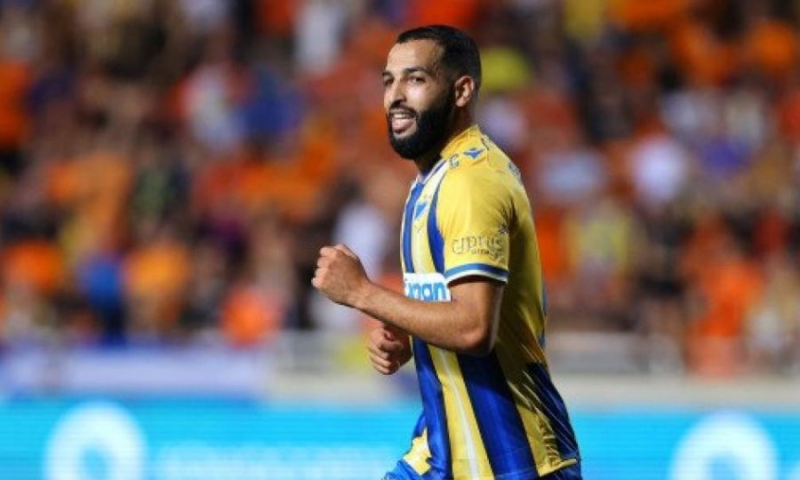 Isham Chebak is one of the most important units of APOEL as he is having his best season with the "blue and yellow". Something that few would have expected based on what he showed in the previous two seasons. The Moroccan had come to Cyprus in the summer of 2022 and since then there were not a few transfer periods in which his name was played for leaving.
As a matter of fact in the first season his image was at least mediocre and in no way in line with what they expected to see in Archangel since his recommendations were beyond positive. From last season he started to pick up the pace and during Sofroni Augusti he showed a slightly better image on the pitch. With the arrival of Vladan Milojevic, the 34-year-old had stabilized at a satisfactory level, but without impressing and without having a starting shirt. This year things are different as Chebak is one of the most loyal "soldiers" of Ricardo Sa Pinto.
He is having his best season with the "Blue and Yellows" having even scored 2 goals. He has characteristics that fit Sa Pinto's style of play like a glove, such as his speed, his moves when the team attacks and his unpredictability. At the same time, however, he shows significant consistency in his defensive duties, even if the mistakes are not completely eliminated.
All this while he was called upon to play on several occasions on the opposite side of his natural position. Ziefte's inexperience and Wheeler's injury saw Chebak start the season as a left-back, albeit on the opposite foot. Initially doing the bare essentials and slowly adding attacking elements to his game, the omen was definitely positive. When he was not asked to return to his natural position, then the Moroccan showed that he is an extreme full-back who can offer a lot.
With the appearances he makes on the pitch, he has given the best answer to those who argued that cannot meet the requirements of APOEL. Even though he has reached 34, he is one of the most active and energetic footballers that APOEL has in its potential, as if he is experiencing a second youth.
Maria Vassiliadou