Homecoming looking good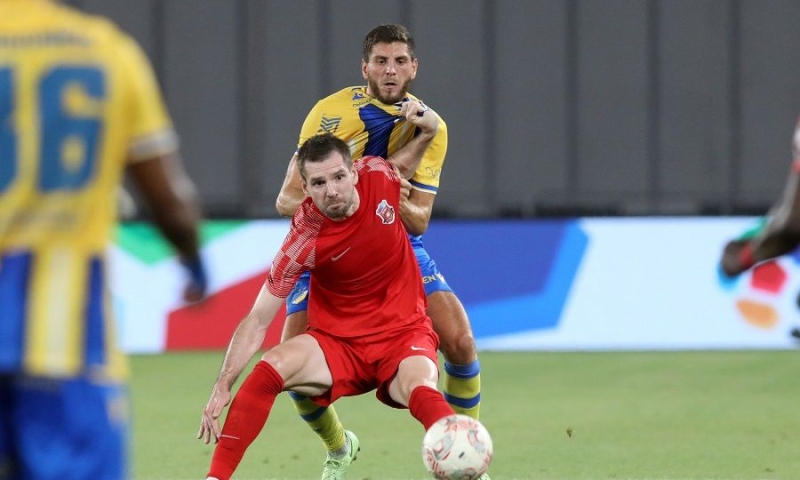 A show with a lot of room for improvement was that of APOEL in Georgia against Dila Gori and although the result is positive, there are few footballers of the "blue and yellow" who stood out. We consider Lhasa Dvali to be in this category, who left a good impression and generally continued his satisfactory performances this year.
Although the opponent recorded several finals and especially in the first half he was really dangerous, most of them were shots attempted outside the area. That's certainly a credit to the stopper duo, who didn't allow the home side to threaten much… inside the box. Among other things, the phase in the 30th minute where Koftaliuk tried to run on the back of the 28-year-old defender, stepping on the area, however caught up with him and made a save.
The appearance he made in the stadium of his hometown (Tbilisi) it was another proof that APOEL found a worthy partner for its otherwise leader of the "blue and yellow" defense, Jose Crespo. The Spaniard will definitely miss the rematch, however the duo Dvali – Petrovic showed that they can cope with the demands of this match. It's a question and a bet as to who will compete with Ghent (if we don't have a data reversal of course), but that's another discussion.
So we believe that the international stopper competed against Dilla Gorey as if he was playing at home his team's headquarters… like his house we say! However, he felt this to a significant extent at the end of the match, because the Georgians in the stands applauded him, while about 50 children went up to him when he gave statements asking for photos and autographs!