In the Sa Pinto era, the "Blue and Yellow" passed, but the big issue is none other than the financial one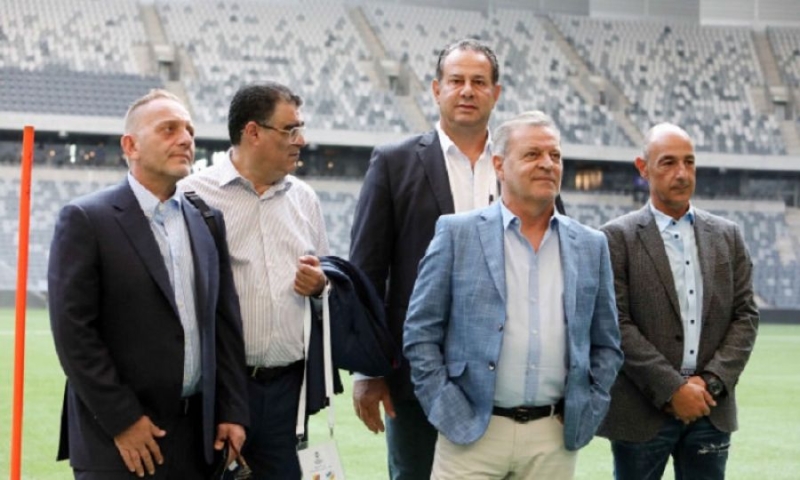 In the era of Sa Pinto, APOEL has officially passed, with the Portuguese technician being officially presented by the "Blue and Yellows". The goal for the team's new coach is certainly the qualification to the Conference League groups, and the championship. The planning and additions of the next period will play a special role in this regard. At the same time, however, the most important issue in APOEL's report is none other than the financial one.
The administration of Prodromos Petridis has expressed many times the fact that there are difficulties, while in relation to the financial statements as they have been presented from KOP, every year without groups creates a big deficit.
About strategic investor
At the same time, APOEL proceeded to appoint a special committee, with the aim of finding a strategic financial investor, which consists of Christodoulos Ellinas and Giannos Pantazis, Nikos Kougialis and Alexis Andreou. directions, however the reality is that a possible agreement is a) a time-consuming process and b) not a simple matter as millions are involved which practically means that the smallest detail.
Liquidity and budget reduction
At the same time, in addition to the debt, which in reality is huge, liquidity is a very serious issue. The Petridis administration is trying to ensure liquidity and in this regard it has taken several steps, so that it can firstly cope with current obligations and secondly determine the budget for the new season.
In the whole discussion there is also the chapter of budget for the new season. On the one hand, the well-known "all in" is clearly not a solution, but at the same time it is a given that the budget will not be cut even in 1/3 of this year, not even in half. On the contrary, any reduction that occurs will be small in an effort to avoid a huge deficit in case of failure to enter the groups.
General meeting and long-term plan
From the beginning the discussion about the financial it cannot be done in a short-term and only horizon. The financial obligations are many and the administration is obliged to present a long-term plan to the General Assembly on June 15 on how to cut this debt.