There may be further reshuffles in the cyan life force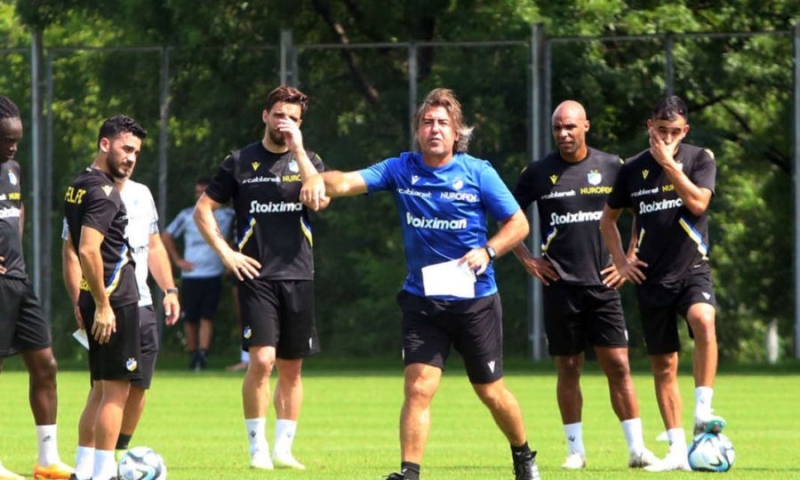 The addition of 34-year-old Serbian midfielder Radosav Petrovic is the 7th for APOEL in the current transfer window. It is only a matter of hours before the announcement on the reinstatement of Tasos Donis is issued, since the medical tests he underwent showed that he is ready to enter an intensive pace and soon be able to compete.
Ricardo Sa Pinto, upon the team's return from Bulgaria, where it carried out the main stage of its preparation, asked Prodromos Petridis for further support, with the acquisition of a left back and a central defender.
The experienced Petroviche has the ability to compete as a central defender, so the acquisition of a left back from the A list remains a priority and an immediate need. The young Brazilian Hefte Vital, is adapting better and better to the new conditions for him day by day and, unexpectedly, he will be in the starting line-up for the first match against Vojvodina on July 27.
Our feeling is that there may be further reshuffles in the soulful potential of the Blues after foreign teams have targeted players such as Kvilitaia. In APOEL they are willing to discuss only serious proposals that will meet the objective value of players for whom there is interest. The possibility of acquiring a player or players from the B list also remains open.
The 17 foreign players have been completed
Let us note at this point that with the addition of Petrovic and after Donis, APOEL will complete the 17th squad of foreign footballers, without Ben, who will also be deleted.
The 17th squad of foreigners consists of: Belets, Cepak, Susic, Dvali, Crespo, Kostandinov, Sarfo, Dalcio, Vijafanes, Eduardo, Fetfatzidis, Markinios, Endongala, Tomane, Kvilitaia, Petrovic and Doni.
With these data, for each subsequent transfer that will be made, a football player should be deleted from the existing human potential.