The blue and yellow are preparing for a very difficult and inconclusive match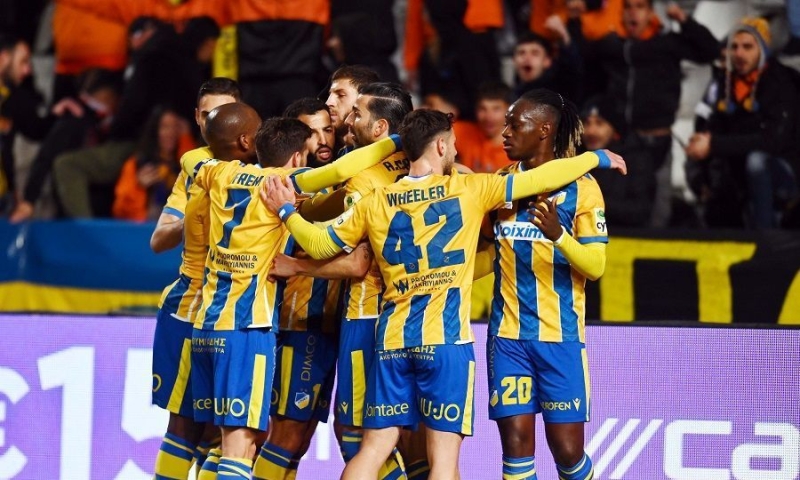 It is true that APOEL's home draw (1-1) with Doxa Katokopias, last Sunday for the 24th matchday, "alienated" and upset APOELists. This is because, on the one hand, a "golden" opportunity was lost to conquer the top, taking a psychological advantage from AEK and on the other hand, they were the first losses, under Vladan Milojevic, from a team that does not claim to secure a European ticket, but in staying in the A' category.
We remind you that Vladan Milojevic took over the helm of the technical leadership in mid-October and with an impressive run he achieved a streak of nine victories, which was interrupted at the New Stadium of Limassol, with a draw (1-1) against Aris.
In the next seven games, APOEL won five and lost two, away to AEL and AEK. In the first defeat he did not have a good performance but in the top derby he was quite good and could have had a better result. So it is for this reason that the unexpected with Doxa was treated as a… failure.
During this time (during Milojevic's tenure), APOEL had achieved 9 victories in 9 games in the GSP and Doxa stopped that great streak in the 10th game.
However, at the team's training center in "Archangelos" they put Sunday's match behind them and focused on their preparation for the derby of the ages on Saturday, in which they will once again be, typically, guests.
< p>They are expecting a very different game from the first meeting of the two teams in the quarter-finals of the Cup and are preparing for a long and very difficult "battle" for the three, so valuable, points.
It will be very important for APOEL to finish in first place in the regular season because, since the system of the final phase was implemented, every time they entered the final stretch first, they also took the title.
In the 26th matchday, the last of B In the first round, APOEL will host Nea Salamina in GSP.