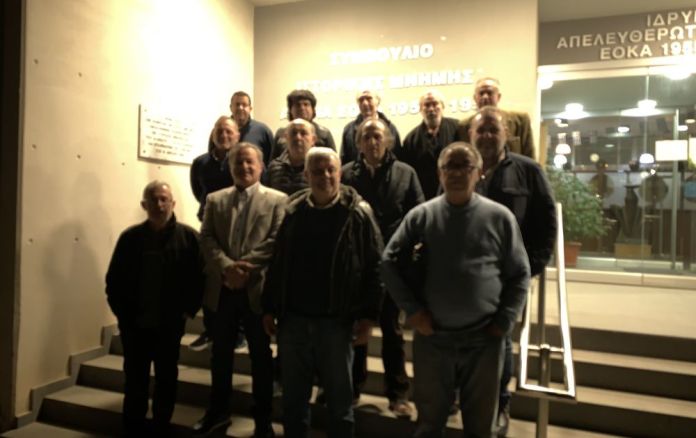 The series of meetings of APOEL with the people of the team started on Monday night (28/3), which aims at the most direct contact of the management with the fans as well as the support of the team.
The first meeting, which took place with the APOEL Veterans group, was special.
By posting on social media, the azure-yellows express their gratitude for the support of the veterans and their loyalty to the team.
At the same time, APOEL informed that the second meeting will take place on Thursday (31/3) in Lythrodontas.
"We thank the APOEL Veterans group for tonight's hospitality. In this first meeting there was a productive discussion on all issues. We are grateful for the support and loyalty to APOEL.
The next meeting of the management with the world of the team, will take place in Lythrodonta next Thursday 31/03, at 19:30 ».
We thank the APOEL Veterans group for tonight's hospitality. In this first meeting there was a productive discussion on all issues. We are grateful for the support and loyalty to APOEL. pic.twitter.com/8N9GZkJL7M

– APOEL FC (@apoelfcofficial) March 28, 2022
The next meeting of the administration with the world of the team, will take place in Lythrodontas next Thursday 31/03, at 19:30.

– APOEL FC (@apoelfcofficial) March 28, 2022