The Argentine looks "refreshed" and appears ready for the new season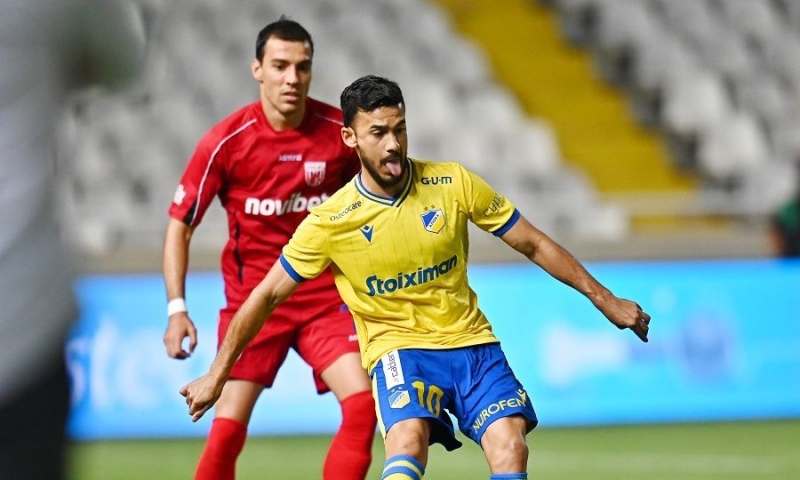 Vijaphanes made promises with the entry of which APOEL changed face in last Thursday's friendly with Volos. The Argentinian may not be at the required level of readiness, but he looks renewed in the "Archangel", so they hope he will continue.
It may be that with his arrival from Panathinaikos last season, he did not fulfill 100% the expectations with which he was acquired, but he does not cease to be one of the most important cogs of the team.
The injuries he faced did not let him stabilize his performance for a long time, but he still managed to prove that he has the quality to make a difference in the team's midfield.
Now the Latin midfielder is looking for a strong "restart" in the new season with the "blue and yellow" and he himself hopes that his medical report will remain "clean".
May "Vigia" have lost an important part of the main stage of the preparation, however with intensive training in the "Archangel" he tries to make up the lost ground. Already in the game against Volos, the 31-year-old showed very good data and appeared to a general degree… unaffected.
The fact that the Argentine has the ability to compete in all positions in the midfield is an important advantage in the plans of Sa Pinto who is waiting for the latest with the game readiness of his footballer.