Both with Omonia and yesterday with Paphos, the Italian missed two glaring opportunities
In the draw 1-1 it stayed yesterday with Pafos, APOEL and the difference of three points from the top remained at three points. In yet another game, the "blue and yellow" missed glaring opportunities and again paid for the offensive "mistocia".
Both Dogala's phase in the 90+5', as well as Makeda's huge opportunity that was against Ivusic in the 32', in short deprived the team of Milojevic of the three points. The African's phase may have had a degree of difficulty, but the second's chance had to be converted into a goal.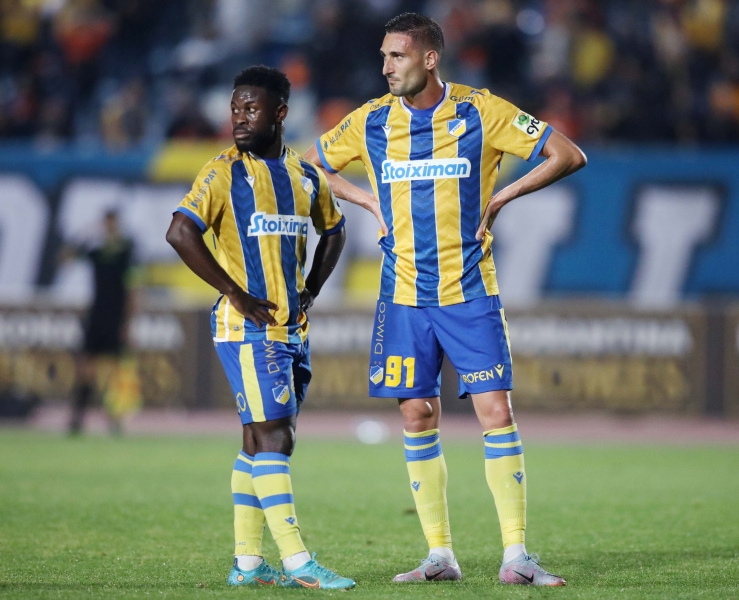 It is noticeable that at the moment Federico Maceda is not in his best "moon". After all, this is demonstrated by his great chance yesterday in the 32', but also the identical phase he lost in the derby with Omonia in the 90+6'.
Bad lies, the Italian's two lost matches against Paphos and Omonia, may have deprived APOEL of an additional four points. In particular, if he had scored the goal at that point in time when he lost the phase in the "eternal" derby, he would have given the three points to APOEL without a shocking prospect.
It may be the lack of concentration or even according to luck itself, however, the opportunities made "wings" and may cost the team the title at the end of the day.
It is understood that these games are judged in the details and in the current phase, every mistake… costs.
Consequently, from now on not only Makeda but all the footballers of the "blue and yellow" are invited to give the maximum of their capabilities three "turns" before the grand finale of the championship.