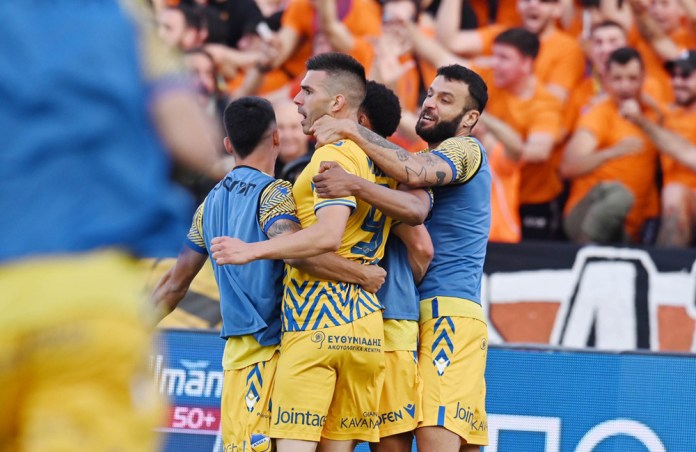 Sunday's game (19:00) in Paphos is expected to be anything but easy, and those who feel the seriousness of this match for APOEL have stopped doing anything else. Unfortunately, there are those who started talking about transfers and releases in the most critical period, not realizing that there should be absolute concentration in the Paphos game at the moment.
The video that & # 8230; dopes!
In order for the friends of APOEL, together with those who started discussing transfers, to realize how difficult the mission to "Stelios Kyriakidis" is, they must carefully watch the video released by the Paphos administration. In this video, the management invites the players to finish the championship as they started it, reminding them of the 4-0 in the premiere of the regular season. Of course, this video is anything but doping for the players of Paphos. We would rather say that it "awakens" the APOEL players who have to find a way to erase that tragic result from their diary.
Expected sold out & # 8230;
APOEL fans are expected to make "Stelios Kyriakidis" their own, dressing the stadium in blue and yellow. The administration of Paphos has given APOEL the entire east stand and even at affordable prices (12 euros & # 8211; 5 & # 8211; 1). There is already increased interest, so we will probably soon have sold out & # 8230;
Like this:
Like Loading …