The "blue and yellow" are invited to follow the same recipe that brought them victories in the previous period
APOEL's preparation for tomorrow's match against Omonia at GSP is being completed today. The "blue and yellow" approach the derby with only victory in mind, the joy of which they have not yet tasted in the second phase of the championship.
For his team to be able to leave with the three points Vladan Milojevic will have to become "cynical" again. A few months ago, special mention was made of the fact that APOEL did not create enough phases but always managed to come out victorious in the end, taking advantage of either the set pieces or the minimal phases it created.
Now the "blue and yellow" are at the other end. Especially in the last three games against AEK, Apollon and Aris, the performance of the team is much higher compared to the previous period when they were getting points. It is therefore rather paradoxical that APOEL is now more improved in terms of creation but cannot send the ball into the net.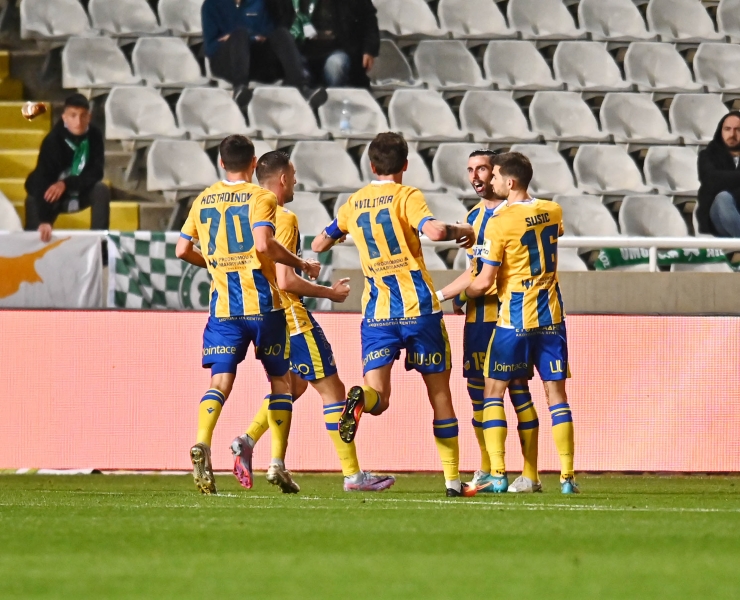 With five 'finals' to go, it is vital for Vladan Milojevic's side to regain their former cynicism. After all, the only thing that counts at this point in the league is the points. No matter how many final attempts a team registers, if in the end they don't get the three points then the image they had on the pitch will not matter.
Consequently, in APOEL it is certain that they prefer to "kill" the games the way they did in the past, instead of constantly creating classic chances and having a better image but leaving without a win…