The only goal is to return to the top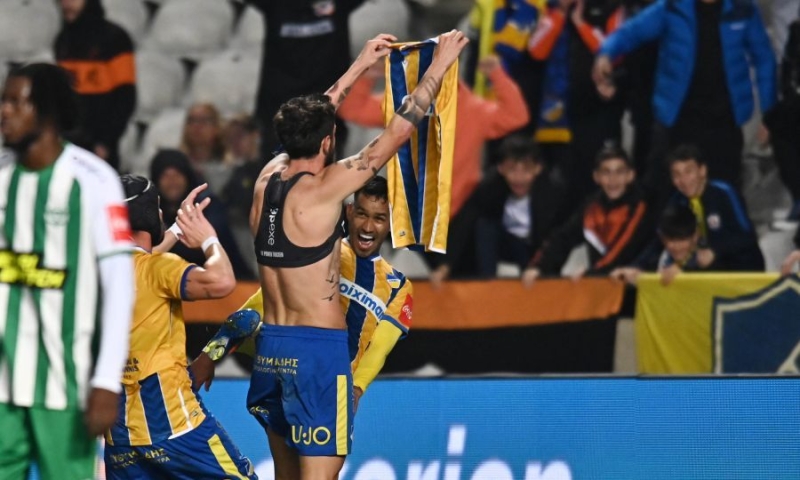 A big game will be played tomorrow evening at the ALFAMEGA stadium, as Aris and APOEL will cross swords for the top derby, in a battle that will captivate all Cypriot fans.
For APOEL, tomorrow's derby is primarily an opportunity for the team to finally achieve its first victory in the playoffs and at the same time to go back to the top of the standings five games before the final so as to gain an advantage competing as first.
The obstacle is difficult for Vladan Milojevic's team as they will probably have the best team of this year's league against them. What APOEL has to prove is that it has a way to turn situations around, which it did several times in the past in the battles it fought to win the championship.
In the above I mentioned about turning situations around from on the side of the Nicosia blue-oranges we find a recent exception. In last year's season, three games before the final, APOEL traveled to Limassol with one point difference from the pioneer Apollon with the aim of winning and moving up to first place. The result was that APOEL was defeated and missed the train for the title.
This year again the Nicosia team will go to Limassol for the title derby but six games before the final. The goal is to win and not have this year's game end the same as last year.