Lukas Villaphanes is key to the Blues' bid to reach the group stage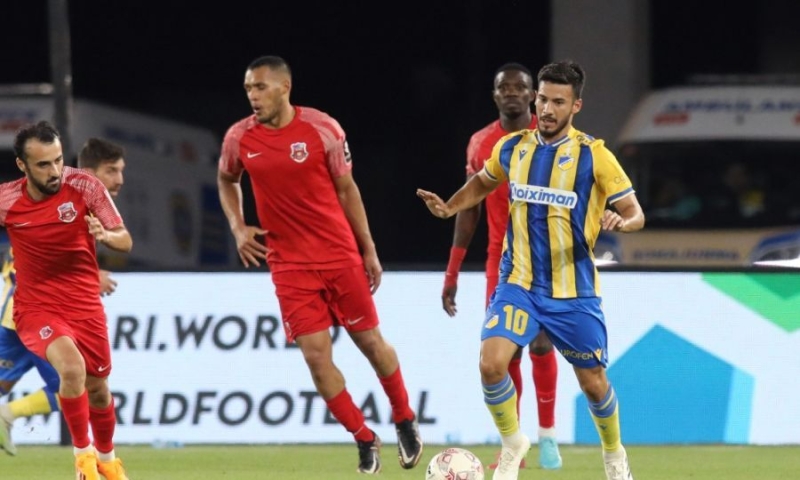 APOEL's 2-0 away win against Dila Gori gives a significant lead to Ricardo Sa Pinto's team so that to secure a place in the Europa Conference League play offs.
In reality, APOEL did not want to with their performance (especially in the first half), but the quality of their players brought them this important victory. In the purely competitive part, the presence of Villafanes is definitely positive. The Argentinian played for about 30 minutes (entered the match in the 58th minute) and with the energy he brought out on the pitch he essentially contributed to victory.
The 31-year-old played in a number one role, and brought a lot of energy to the pitch. He pressed the opponents high, where he needed to freeze the rhythm, while at the same time he was the player who forced Alef to accept a red card. Essentially, the pressure of the Argentinian brought the mistake of the players of Dila Gori, and while he was going to leave in four four, the Brazilian midfielder of the Georgians pulled the jersey of Villaphanes to avoid the worst.
The appearance. of Villaphanes was encouraging, especially if one considers that if APOEL qualifies for the play offs, he will get a starting jersey in the first match in Belgium, since Sarfo will not have the right to travel. In general, the quality of Villaphanes is not a matter of discussion, however, last year he suffered a lot from injuries and he also had an operation. The challenge for the Argentinian this season is to stabilize his performance at high standards and stay away from injuries. For the time being, however, his presence in the European games is expected to be a key to APOEL's effort to be in the Conference League groups.