From the beginning to the deep the Brazilian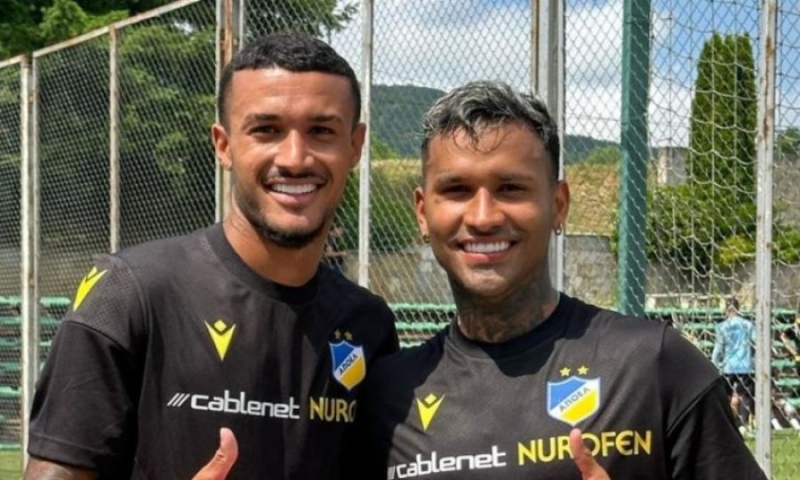 The APOEL footballers are going through the last days of the main stage of the preparation which is being held in Bulgaria.
Next Sunday the "blue and yellow" will play two strong friendlies against Levski Sofias and Beitar, with Ricardo Sa Pinto drawing useful conclusions ahead of the sequel.
From next week, the preparation will be transferred to Cyprus, with the "blue and yellow" entering the final stretch ahead of the first official match of the year, against Vojvodina on July 27 at GSP. On July 15, the friendlies with Othello and Doxa will take place, while on the 20th, the friendly with Volos will take place, which will be the dress rehearsal of the "blue and yellow".
As far as planning is concerned, Ricardo Sa Pinto will speak with the administration upon the return of the mission to Cyprus for the next transfer moves. It is a given that a list A left-back will be acquired, while it is possible that reinforcements will arise both in the center of the defense and in the area of ​​the midfield. However, in APOEL they are not particularly in a hurry for the next additions.
Since the first match against Vojvodina is approaching, Ricardo Sa Pinto will hardly be able to count on players who will be acquired afterwards, at least for the first leg at GSP on July 27.
This means Ziefte Vital is a serious contender to start the first leg against the Serbs, although there is also the option of Giama. "Our latest addition which is Vital is a kid with quality and a lot of perspective. He comes in full game action and he's a kid we have a lot of faith in. We hope that it is an option that will convince and deliver," said Nektarios Petevinos to SPORT FM 95.0.
The Brazilian is ready to throw himself directly into the deep end and it is possible that we will see him take the baptism of the fire on July 27, registering with "good morning" his first official participation.