The team's board will meet within the next few days as many chapters remain open ahead of the new season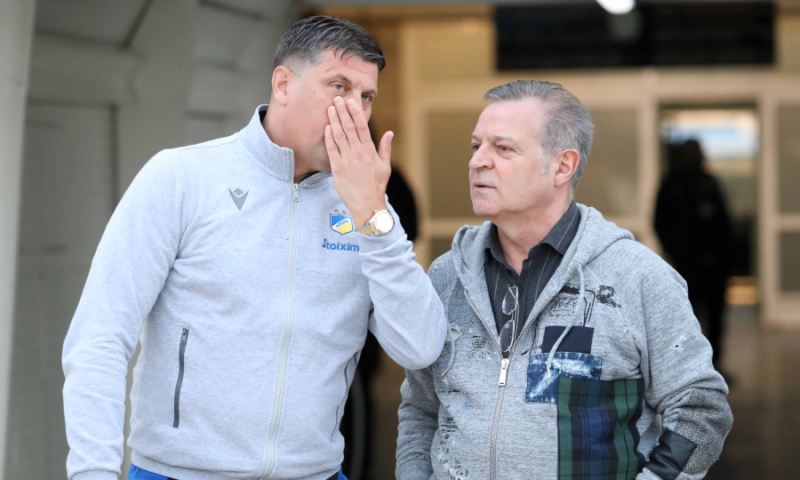 The defeat by Apollon and by extension the loss of the title brought great disappointment to the ranks of APOEL. The "blue and yellow" are now asked to focus on the next day and see how they will progress as there are several fronts open.
Within the next few days, a meeting of the board of directors of the team is scheduled to discuss all the funds that remain open in view of the new season.
Certainly in the main priorities is Vladan Milojevic, whose contract expires at the end of the month . The team's management will weigh the facts with the Serb and evaluate his progress. Of course, the intentions of the 53-year-old and to what extent he himself wants to remain on the "blue and yellow" bench should also be clarified.
A large capital is also the financial one. The team's debts reached 34 million euros, with short-term debts at 27 million. The board meeting will discuss the budget for the 2023/2024 season and, in general, the plan that the team will follow to meet its debts. discussion if the above two topics are not closed. The stay or departure of Vladan Milojevic and the budget will also determine the planning.
APOEL has the opportunity with three qualifiers in the Conference League to be in the groups of the competition, which will bring money to the coffers and it will help with liquidity.
The first game is not far away. In about two months (25/7) the "blue and yellow" start their obligations (2nd qualifier) ​​and therefore the administration should make its decisions immediately so that attention can be paid to the preparation.