Ricardo Sa Pinto prepares changes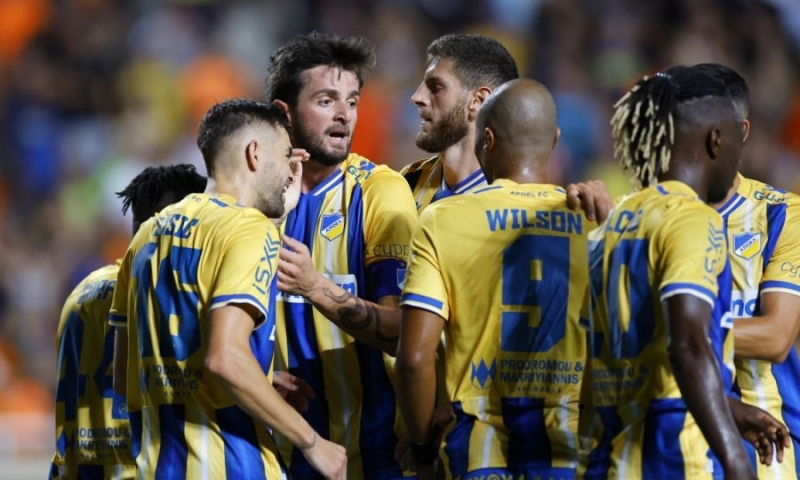 APOEL's preparations for next Thursday's rematch with Dila Gori at GSP are in the final stretch. The "blue and yellow" will try to achieve a fourth European victory in a row and find themselves in the playoffs of the Conference where Ghent awaits them.
APOEL will also have the warm support of its fans. Despite the fact that the match is not included in the season tickets, the attendance is expected to reach five figures and it is possible that it will approach the levels of the home game against Vojvodina.
On the sporting side, Ricardo Sa Pinto is expected to make some changes to the starting line-up compared to the first game in Georgia. Petrovic will take the place of the suspended Crespo and will play next to Dvali in the center of the defense.
A change may also occur in the midfield, with Villafanies claiming a starting jersey. If something like this happens then Sarfo will remain on the bench. We remind you that the Ghanaian will not be able to strengthen APOEL in the away match against Gent, and for this reason Sa Pinto may "prepare" the Argentine, giving him enough time to participate in the rematch with Dila Gori.
From there, it is possible that there will be changes at the ends of the attack as well, with Ephraim and Ndongala running for the eleven.