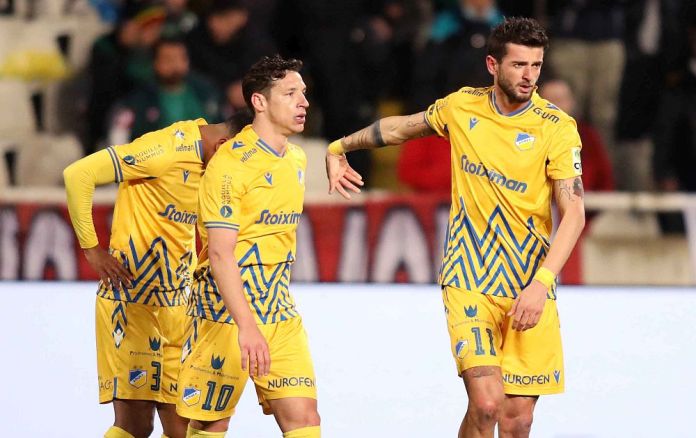 We were confirmed -and- by ​​APOEL the news about the delay in the payment of salaries to the footballers, in whose classes there was dissatisfaction with the event.
As we wrote earlier , the players, although they presented themselves with problems and asked for explanations, did not strike on Thursday (3/3) as they gave their presence at the "Archangelos" training center, while they told both the coach about the issue and the administration, which gave them assurances that they would be paid very soon.
As we were told by APOEL," it is true "that" there is a slight delay ". More specifically, the January and February salaries are due to the footballers.
We were also told that they will receive their money immediately. Typically we were told that, the players, who already have the checks in their hands, were advised to be patient for another two or three days and then go to redeem them.
At the same time, we were confirmed the information we quoted earlier that the footballers did not go on strike as has been reported.
See also: Joint posting of APOEL players after the promises