The numbers highlight the problem and limited options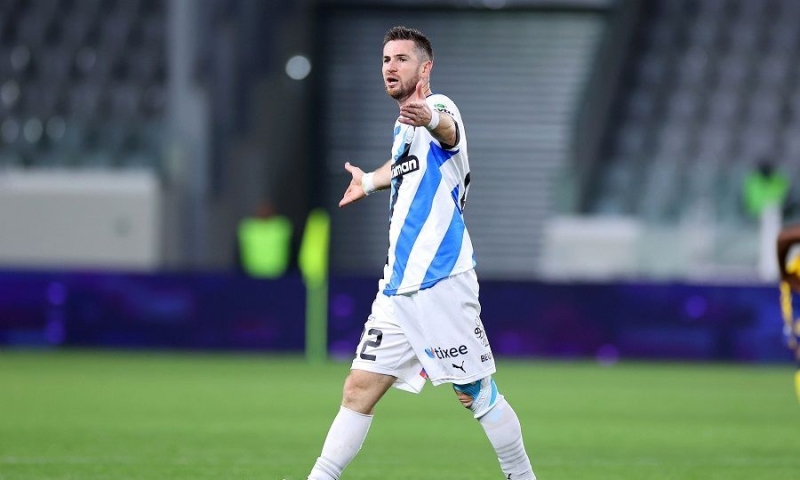 It is like instructing a cook on how to boil an egg to try to explain to an Apollo fan the importance of the Valentine Roberges gap, which whenever he stays out, he shines through his absence!
In view of the derby against AEK and essentially the premiere of the playoffs, the French stopper will be absent due to the fact that he was sent off with a straight red card against AEL. This means Bogdan Antone will be without the services of his most valuable defender for the next two games.
Many are challenges that are "born" after this development for the Romanian coach, one of them is that he is called to manage this big gap clearly better, in relation to David Catala and Konstantinos Makridis. You see, the experienced ace has missed six league games so far, with the Spaniard on the bench for the Blues in three of them and the Cypriot coach in the remaining three.
The tally of the Ibera coach is two goals conceded, a win (2-0 against Akrita), a draw (1-1 against Olympiakos) and a defeat (1-0 against APOEL) while Makridis recorded three defeats (3-1 with Aris, 3-1 with APOEL and 4-3 with Karmiotissa) in the same number of matches, with ten goals conceded. It is also worth mentioning that last year's champions conceded more than three goals in a total of four league games this year, with the now-Cypriot international scoring only 45' in the 3-0 defeat against Aris (for the first round), with the score being but it's 0-0 since he was on the pitch!