What stood out outside the competition and what the "blue and white" keep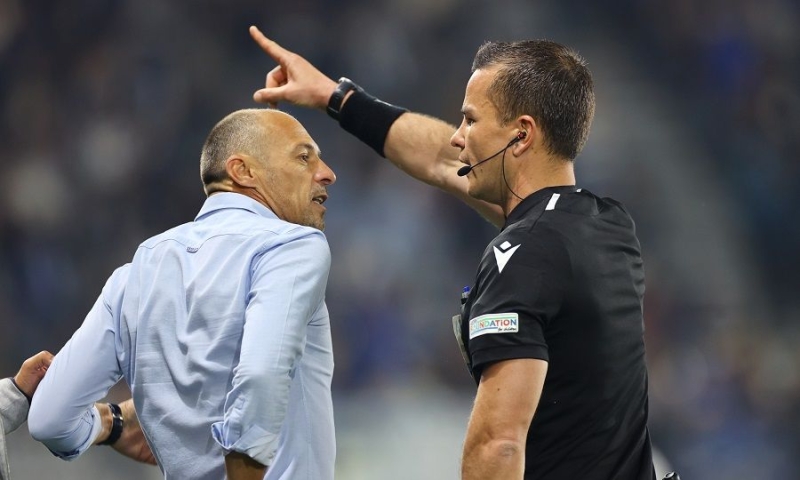 The main topic of discussion in the last few hours has been Bogdan Antone and Hambos Kyriakou in Apollo. The first mainly for the phase where he was expelled and the second for the statements he made right after the defeat by Paphos.
So starting with the coach of the Limassol club, we remind you that he saw the direct red card from the referee of the match due to protests around 60'. The truth is that the Romanian coach showed from the first moment his passion both for the game and for the team he works for. It goes without saying that this is an "ingredient" necessary in football, but it certainly needs attention, as one can easily get carried away.
Something like this happened in the match with the "blues", because the excessive intensity of Mr. Antone also brought the expulsion, which negatively affected his footballers who fought for a long time without the direct guidance of their "boss". Of course, you don't overlook that through his assistant he apologized for his behavior and is now called to show up later… calmer. Additionally, although it doesn't need to be emphasized constantly, the current Apollo coach is the latest to blame for his team's poor season and it is understood that it is unfair to harshly criticize him for yesterday's incident.
With reference to the Cypriot international, it is worth mentioning that he stood out for the reason that moments after the end of the match he spoke to the Cytavision camera, essentially taking a position as the captain that he is. Without hiding behind his finger he admitted that his team is paying for the mistakes it made this year, to add that everyone without exception has responsibilities. At the same time, the experienced midfielder sent the message that he and his teammates will fight until the end.
So these are the things that stood out (beyond the competition) in the match against Paphos, with everyone now on the side of last year's champions. they need to raise their heads again and give everything with the aim of the best possible placing. Mistakes were made and everyone admitted that, the issue is the continuation and what it will bring…