Vladan Milojevic is expected to devote hours to project an improved image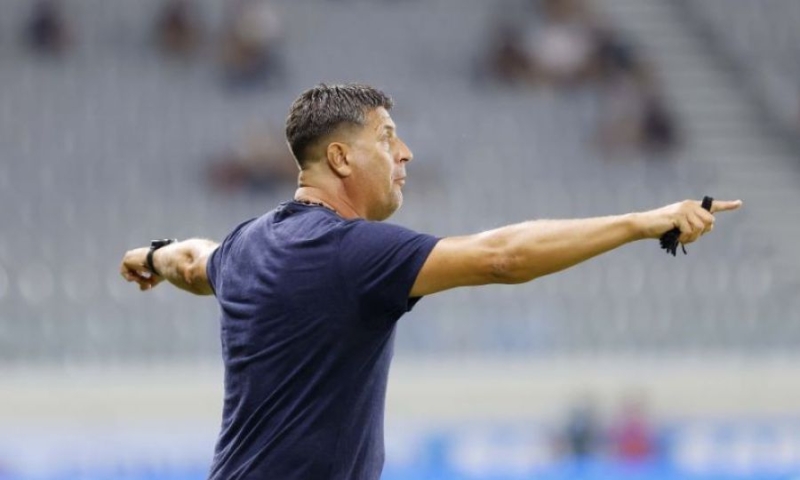 In the derby against AEL, everyone has turned their attention to Apollon. The team's goal is to return to winning ways, having in fact a noticeably improved appearance compared to Sunday's match against APOEL and the 1-1 draw at GSP.
In that game, Apollonas was poorly and unrecognizable in the first half hour, with APOEL having plenty of opportunities, constantly creating cracks in the defense. Especially the left side of the "blue and white" presented big gaps, with the home team constantly pressing from there.
It is characteristic that in the half-time the "blue and yellow" counted 10 final attempts. Along the way and with Vladan Milojevic's changes (both bench players and internal players) there was an improvement in the team's image, leaving the GSP final with a draw (although in the Sangal phase it could have turns the game upside down).
However, what Vladan Milojevic is expected to do is a general defensive… slop. The Serbian teams have always relied first on a good defensive function and then on the attack. On top of that, it is clear that Vladan will devote several hours to the team gaining cohesion and identity in the defensive part.
At the same time, it is possible that we will see the scenario along the way and that new faces will enter the game, such as Sielvik who was acquired in the summer, being the player who would fill the void of Roberges.
In general, Apollon has a long way to go to reach the desired level of performance.
Ex of things this is a new team, which no longer has the reference players (Jovanovic, Roberges, Pittas) that it had in recent years and needs time. At the same time, however, it is necessary for the team to show itself better week after week.