Defense mode key against Mars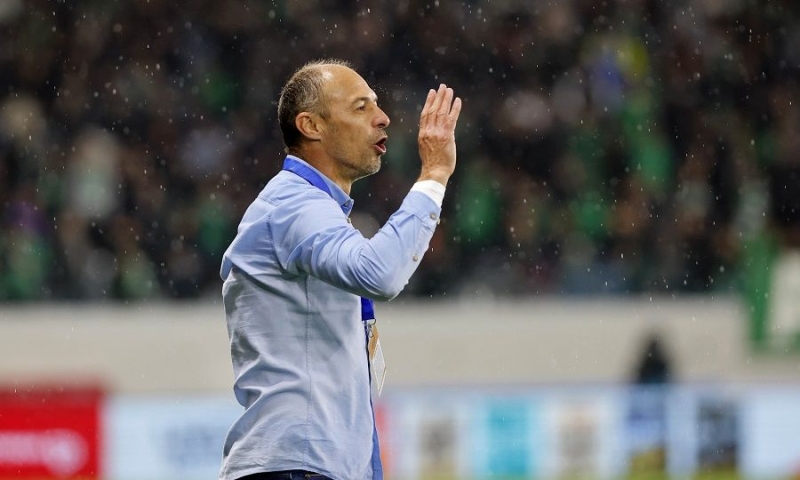 In the "shadow" of the obligations of the National teams, but also of the episodes in "Eleftheria", in Apollo they continue their preparation for the upcoming championship game against Mars (02/04, 19:00).
Even if in addition to the injured (Artyumata, Hamas, Vukasin, Alesami and Hedi) – doubtful (Zradi and Dabo) the nine internationals are also absent from Kolossi… Bogdan Antone is making his plans keeping in mind how the team can succeed of its sixth consecutive victory should put special emphasis on its defensive function.
The "blue and white" will not only face the best attack in the league (52 active goals), but also the most in-form team, which raises the bar of difficulty even more. Consequently, the Romanian coach is expected to pay close attention to his rearguard, with three goals conceded in five matches (two clean sheets) certainly being a positive sign.
While it is too early to make any safe predictions as to how last year's champions will fare, the return of Valentin Roberges to action will undoubtedly bring at least one change to the defence. The French stopper will take a position in the stoppers, while after the serious injury of Amin Hamas, there is an issue for the left end of the defense. The main candidates to replace him are Gotswill Ekpolo (he has a lead) and Filiotis, with the former having played there against AEK (the match on Clean Monday) and AEL… and the latter in the last scheduled match against Omonia.
The possibility that the Nigerian defender will be left out of the first eleven seems quite remote, since he has left a very good impression so far, but the position in which he will play remains questionable. Most likely, the Cypriot international will play as a starter at one of the two ends of the defense (he has a lead over Mavria), while Mathieu Peiburns, who is also in a good mood, will hardly be left out.
From there furthermore, it is important to note that in order for Apollo to stop Ares, everyone will need to contribute to their team's defensive function. The 48-year-old coach knows this very well and therefore it is expected that Hambos Kyriakou and Isra Kol will again be instructed to help the defenders. The same is true of course for the rest, who, although they will be in the attack, will be asked to have many returns in defense. Additionally, the scenario of Danilo Spoliaric being preferred over Ilian Iliev, in a more defensive approach, should not be ruled out.
So the defensive function of the "cyan-whites" is key in the extremely difficult game that follows against Aris, with Mr. Antone hoping that he will be able to stop the impressive course of the "Light Brigade".