The bet that was not won with Omonia and is again in the spotlight ahead of AEK
It was expected and unfortunately… for Apollon, the leader's void against Omonoia was not filled as it should have been. Of course, Danilo Spoliaric and Tesfaldet Tekie tried, but Hambos Kyriakou's form is such that his absence can hardly be covered.
The leader of the "blue-whites" is a barometer player for his team and always such an absence brings a lot of headache to the coach. As a result, against Omonia, the Cypriot international shone through his absence and clearly one of the biggest bets for AEK is how the duo in midfield will work better in relation to the match at GSP.
However, it is the fact that the now experienced midfielder is going through perhaps the best season of his career even though we are still in November. More mature than ever, he constantly guides his team-mates while being very efficient in his passes, while improving his vertical cross.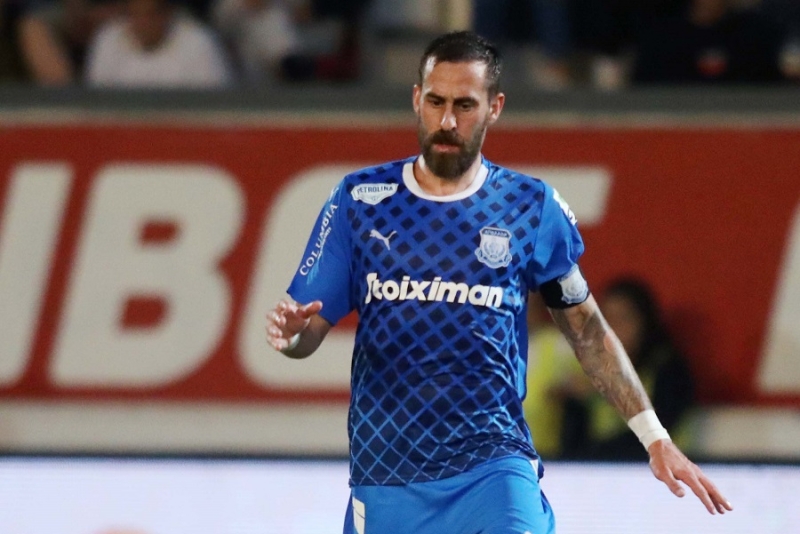 Defensively he is extremely stable, putting his signature on the three passive goals that his team counted up to the eighth matchday. After all, it cannot be a coincidence that Lewenberg's goal was violated four times by Paphos (from the 25th minute onwards) and Omonia, when Hambos was absent… and while the Dutchman had conceded the same number of goals in the nine matches he was inside our compatriot ace.
Another element that characterizes him is of course his ability to threaten with strong shots from outside the area. Although he has not scored a goal in this way so far, there have been occasions where he has come close.
His only bad moment so far is apparently the red card in the phase with Bruno, but he is well aware that with the end of the interruption… he is invited to come back stronger.