While there aren't many options, we can only be sure about Peppers' partner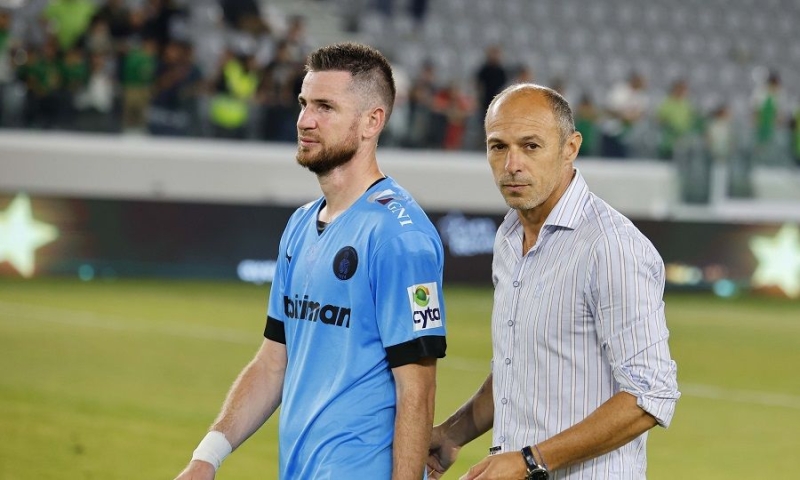 Apollo will be without their defensive leader, Valentin Roberge, until the end of the season, as the French stopper will undergo surgery in the coming days. It is not something serious, but it is certainly capable of leaving him out of the matches with APOEL and Paphos.
The absence of the experienced ace is followed by that of Vukasin Jovanovic, Panagiotis Artymatas and Haitam Alesami, who were options for the center of the defense. Also, as is well known, Hamin Amas also missed the rest of the season and although he is a footballer who does not play as a stopper, the gap he left in the defense makes the Romanian coach's task more difficult.
In more detail, mainly regarding the center of the defense, the only pure solution is that of Mathieu Peiburns! From there, Gotswill Ekpolo and Hampos Kyriakou can provide help, with the latter competing against Aris as the third stopper in a formation with a trio in defense. In the event that the captain gets the order to move further back, then question marks will arise for the axis and which will have to do first with his replacement and secondly with whether the trio remains in the midfield.
However, at the moment the chances between the above two footballers seem to be divided and while a discussion is also worth having about the ends of the defense, because if in the end Ekpolo is chosen next to Peppers, then apart from unexpectedly, Haris Mavrias will get a starting jersey. The Helladite against Aris played on the left for a half and in the event that against APOEL he is in the first eleven, it will be interesting to see how he and Filiotis will be used.
As you understand, although there aren't many options… the scenarios for the anti-Rombergs are many (mainly because other positions are affected), with Bogdan Antone having almost a week to make the best possible decision.