It has been four years since the last victory over Omonia in the GSP
Apollonas is peaking its preparations ahead of the Sunday derby with Omonia at GSP. The "blue and white" will travel to Nicosia with the sole aim of the "double" so that they can continue to claim a European ticket.
Of course, the two other derbies that the Limassol team will be hoping for will precede it. in the losses of AEK and Paphos as it chases them in the standings.
Antone's group may be facing an uninteresting opponent such as Omonia, but they will be asked to break a very long negative streak in the GSP. More specifically, the "blue and white" have won the "clover" in Nicosia since April 14, 2019. On that day, the Limassol team escaped from the capital with a victory (0-2) thanks to goals from Zelaya and Psycha, having on the bench… Sofroni Augustis.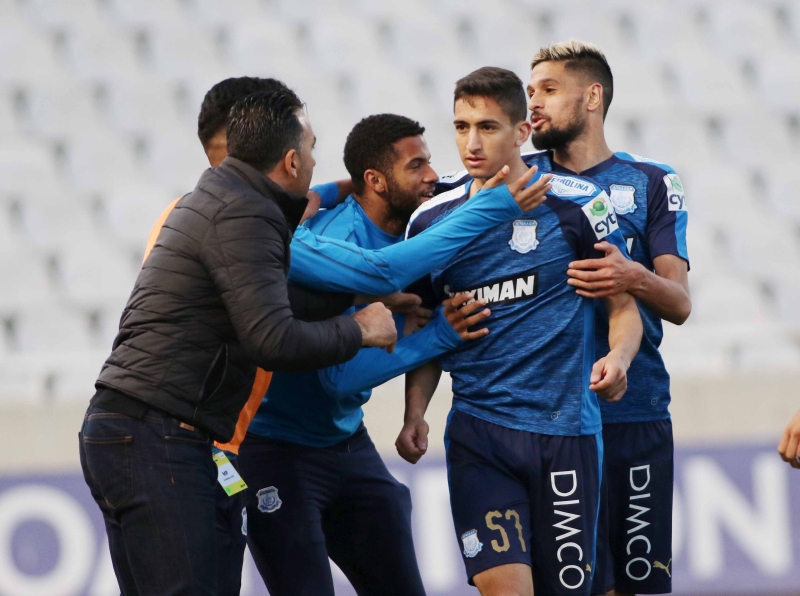 Since then the two teams have told GSP another five times. Omonia won all four while one match ended in a draw. In fact, the goal ratio in these games is 7-2 in favor of the "greens".
Four years is a long time without a victory in Nicosia and this is an extra motivation for Bogdan Antone's team. The "blue and white" will fight to break this negative tradition and leave victorious, keeping hopes of exiting Europe.