It has been two years since Apollo's last victory over AEK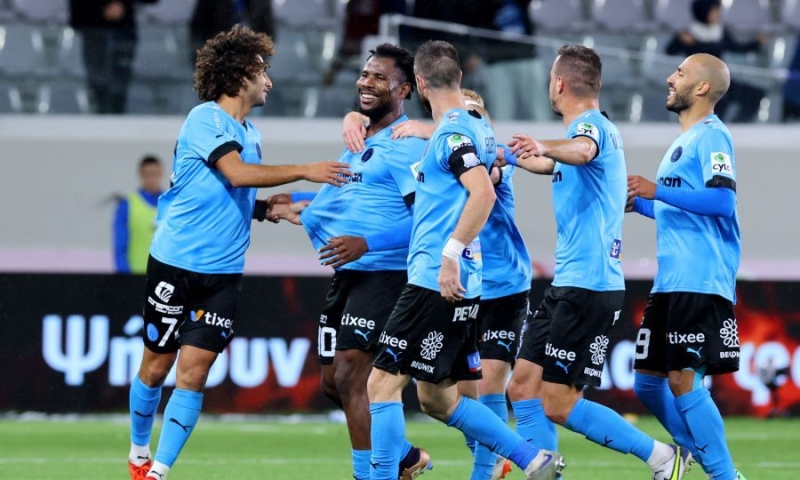 The effort to enter the top six continues for Apollon, who next Monday has the sole goal of winning against the European side AEK so that they can hold their luck in their hands in the last game so as not to be left out of the top six.
Bohdan Antone's team managed with an improved second half to get the victory against Akrita and at the same time restore calm within the team even if the realistic goal at the moment is to enter the top six.
The opponent for the blues of Limassol for the 25th matchday will not be easy. As a pioneer of the championship, AEK, but also with the excellent course in Europe, will go to ALFAMEGA stadium to get the victory. Apollo knows this and would obviously like to get a big win after a while and even against the pioneer.
Of course there is also a negative tradition for last year's champions against AEK. Apollo has been missing a victory against Larnaca for two years. More specifically, the last victory was on April 25, 2021 and with a score of 3-1 in a game that took place at the Tsirio stadium. Since then, in the five games that followed, Apollo recorded four defeats and only one draw. Even last year when they took the championship, AEK was the team that the Blues didn't beat even once.
The above statistic may not favor Andote's team, but it will not decide the derby in any way. of Monday. No matter how bad Apollon's streak is against AEK, the goal in two days is non-negotiable, only victory.