The possible changes against AEK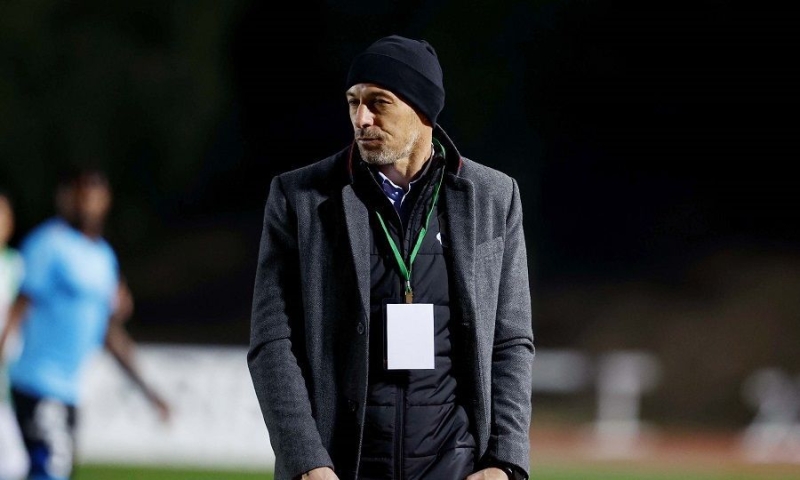 Victory is the only way for Apollon in tomorrow's (27/02, 15:30) home derby against AEK, with Bogdan Antone hoping to make it two in two. The facts are known for the Limassol team, which wants the three points to stay in the top six.
As for the competitive news, the Romanian coach cannot count on the suspended Spoliaric and while Mavrias, Zradi and Josten remain doubtful, with the latter having more chances than the other two. The inclusion of Hussain is also questionable, for whom it is clearly a question of readiness, while although Kohl has turned up the pace in the last few days, the possibility of seeing him in the mission is, if anything, not the most likely.
So enough question marks, with the 48-year-old technician measuring the returns of Sahar and Va. In fact, the two footballers are vying for a place in the starting line-up, with the Israeli unexpectedly replacing Spoliaric. As we wrote the other day, the young midfielder together with Iliev were the ones who claimed the place next to Hambo and from the moment he turned up the pace… he has the first say.
Regarding him short winger, as you know he missed the previous match against Akrita due to a disciplinary offence, however the new "boss" in Kolossi seems to believe in him and therefore it is not out of the question to give him a starting shirt. The position on the right wing is also claimed by Donio, but if the 24-year-old winger finds himself in the first eleven then Hedi will probably remain on the bench, with the Ghanaian going next to Pitta.
From there, without ruling out the possibility of a surprise, we don't expect another change from Bogdan Antone, with the two footballers returning from the pitches… gathering enough chances to be selected in the original shape.