Although we are still in the middle of the week…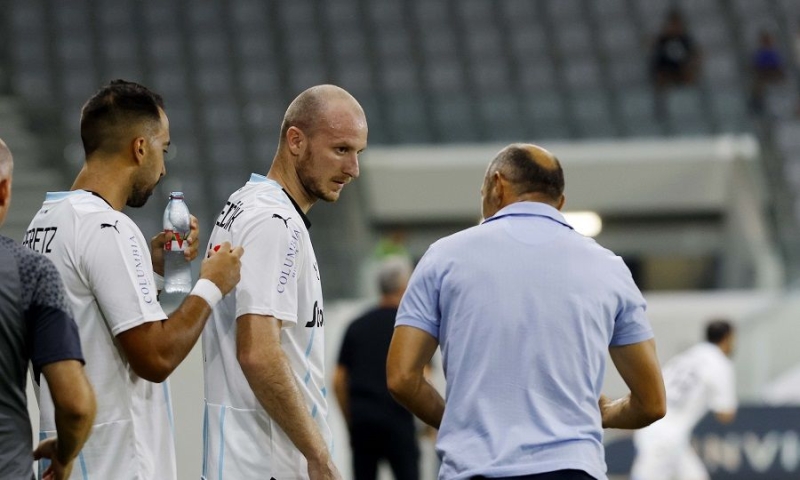 They left behind them the game against Othello in Apollon, who are now preparing for the away game against Nea Salamina (27/08, 20:00), where the goal is none other than the first three points of the year. It is a fact, however, that in the premiere of the championship, some important weaknesses were seen (which is why the desired result did not come, after all), and it is expected that the "blue and white" have focused on them.
Among other things, then, the easy goal, with Nicolas Diggini who took a position at the top of the attack unable to make the difference. At 35 years old, the French forward is understood to be unable to be the same as in previous years, but the unpreparedness of the others, combined with some good performances he made in the friendlies… brought him to the original shape.
< p>Nevertheless, we believe that in view of the match in "Ammochostos" there will be some changes in the starting formation, with one of them probably being the attack line. Since Mikael Krmenczyk overcame the virus that afflicted him in the previous period and is clearly more ready, we expect that he will be the one at the top of the attack. He came on as a substitute against Othello and seemed affected, but with a week of training logic says he will turn up the pace.
The recommendations for the 30-year-old footballer are quite good and certainly the expectations towards his face are high. However, in order to justify those who chose him, he will have to get the required opportunities, which we expect to start happening from the second matchday.
However, we remind you that as the roster of the Limassol team is being formed today, options for the top of the attack are also Donio, Abdurahimi and Sagal. However, with the existing data, it seems difficult for one of them to be selected as the main center forward against the "red and whites". The Ghanaian received the apotheosis from his coach after the end of the last match, but since he is coming off a muscle injury… his inclusion in the squad remains questionable.
With all that, The tall (1.91m) Czech striker looks to be the main candidate for the top spot in the attack, but all scenarios have their own possibilities as we are still in the middle of the week.