After Hambo's goal the "blue and white" did not allow AEK to believe that they can get something from the game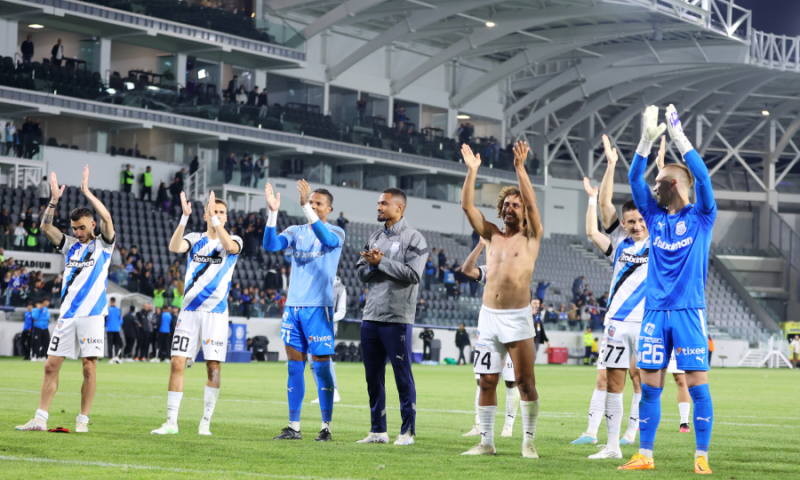 Apollonas returned to winning against AEK and continues to remain "alive" in the "battle" to secure a European ticket. There may be just four games left and a top-three finish may be considered very difficult, but the Limassol team is refusing to throw in the towel.
Hambo's "painting" in the 49th minute was enough to bring the precious three points. The "blue and white" perfectly managed the lead in their favor and did not allow AEK to believe at any stage after 1-0 that they can equalize and then turn the match around.
It is possible that in the first half the Larnaca team were better and created more phases, but after Hambo's goal they could not react. Certainly the psychological breakdown played a role, but their inability to threaten cannot be credited to Apollo's excellent management.
The football players of the Limassol team showed passion, strength and determination to keep the lead in their favor. They were winning almost all the duels and, despite the fact that they gave space, they did not return to AEK to find clear opportunities.
It is characteristic that the first final attempt of the "yellow-green" in the second half was quite misguided. Lopez's header in the 71st minute. The only time Larnaca came close to equalizing was in the 87th minute when Triskovski's header from close range was saved by Jovanovic.
Essentially for 40 minutes, the Serbian keeper was a spectator as his teammates kept him at bay. opponent. The management after Hambu's goal was truly flawless. Bet for last year's champions is to continue with victories and make the sum in the end. The odds are not on their side but they have proven that they will fight to the end.