There was a different conversation last season about Zradi and a different one this year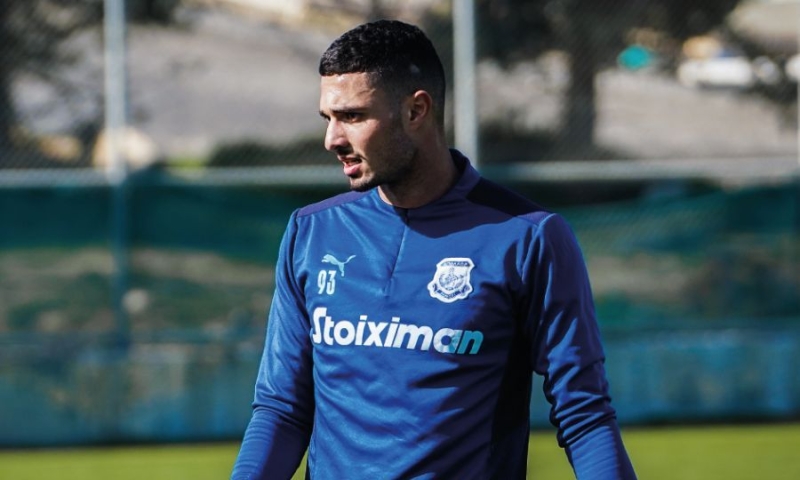 In football (and not only) everyone is judged first by results and then by their overall contribution. Additionally, quality alone is often not enough to make a difference, with examples varying. So from the word "quality" we get… pass and open Basel Zradi's "chapter" from Apollo's side!
The Lebanese international, when he first appeared on the Cypriot courts last year, left an excellent impression, starring in the impressive start of the "blue and white" with Alexander Zorniger on their bench. In addition to his terrific shot, he is a footballer who is very good with the ball at his feet, having, among other things, the ability to break down opposing defenses with a single pass.
From there on… and unfortunately first for him and then for his team, the many injuries of the last few months have set him back quite a bit. We remind you that last year he missed the final stage of the season (and decisive), while this year he has counted 24 appearances and three goals so far. His last appearance came on February 9 in a 4-3 defeat against Karmiotissa, as a back problem has kept him out of action under Bogdan Antone until now.
The main issue that arises for the 29-year-old attacking midfielder is that he could not show consistency in good performances and therefore the times he got a starting shirt were numbered. Therefore, even though last year such a discussion would not have taken place even in the mind, the fact that he has not shown the required stability, in combination with the fact that next May his contract ends… "reasonably" raises the question as to whether Zradi should stay in the Kolossi or leave at the end of the season.
The answer will certainly be given by those who will undertake the "construction" of Apollo for the next season and who will be asked to weigh all the above data so that they can make the best possible decision.