Tequier and Marques left positive impressions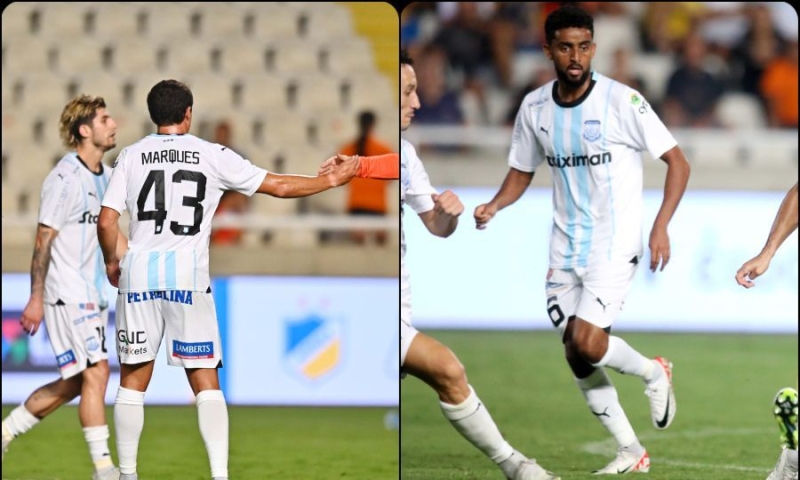 He didn't want to with his performance but… Apollos didn't lose against APOEL. Milojevic's team drew 1-1 in yesterday's GSP derby, with the Serbian coach keeping the positives about the team's "youngsters".
Speaking of Tekie and Marques, both entered the field and improved the image of the Limassol team for the better. The former came on as a substitute for Valbuena in the 69th minute, while the latter replaced the tired Krmenczyk in the 84th minute.
As for Tekie, from the moment he entered the match, Apollon got a flow in the game. with the Swede distributing and creating in midfield. In the 20 or so minutes that we saw the 26-year-old, he showed that he can make a difference in the axis and it is possible that Milojevic will give him a starting shirt ahead of the derby with AEL.
The same applies to Marques. who could very well get into the game quicker since Krmenchik… ran out of power from one point on. The entrance of the Portuguese gave speed to the offensive line of the "blues", something that Apollo was looking for early on in order to beat the opponent. In general, the 25-year-old forward showed that he has different characteristics from the Czech and that he can give something more to the "strike line.
Consequently, in "Kolossi" they saw the presence of the new acquisitions as a positive sign and hope that they will make the difference so that the team can recover and pursue its goals.